Welcome to Paton & Co
Patrick and Celia Paton are excited to be working together to offer their clients a fresh and dynamic approach to buying and selling property. Patrick's extensive experience in the residential property market is complemented by Celia's background in property marketing and customer service, ensuring that Paton & Co are able to deliver the best results for their clients. Patrick and Celia established Paton & Co so they could offer the market a personal service focusing on first class property presentation and the lifestyle that each home can provide. They also want to create a community around buying and selling property that goes further than a financial transaction, and are committed to doing this while keeping fees at a realistic level for their clients.
"For almost 20 years we have enjoyed helping clients buy and sell property, and now, working together for Paton & Co, this process is even more rewarding as we see our clients achieving the best results."
Knowledgeable, proactive and assured advice, Patrick was instrumental in ensuring that our house move was as seamless as possible. We would definitely recommend him.
Toby & Kirsty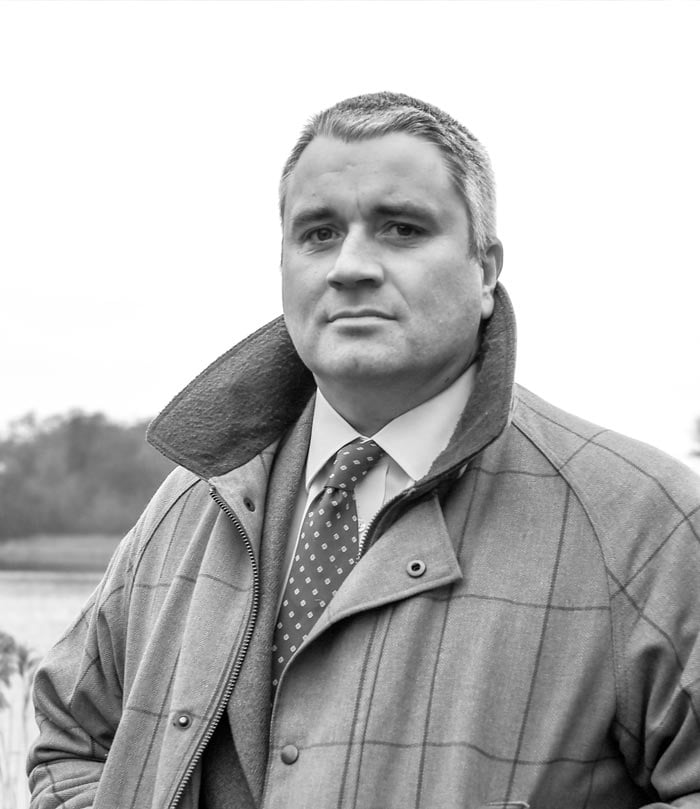 Patrick Paton
After spending time in Australia, Patrick returned to Scotland to start his property career at The Flat Company in Edinburgh, where he specialised in residential lettings. This career move evolved into a keen passion for property, and as he gained in knowledge and experience of the property market, Patrick's career progressed to several senior roles with some of the country's leading estate agencies including Knight Frank and Smiths Gore, before more recently becoming a partner at Rettie.
Having been an estate agent for many years, Patrick is familiar with the negative clichés that can be associated with this profession, and he prides himself in offering honest and upfront advice that is thoroughly researched. Patrick won't over value or over promise just to win business. Rather, Patrick uses his experience of the market and his astute eye for property to ensure that clients get the right advice when discussing their largest financial asset.
Celia Paton
Following her Marketing degree, Celia started a career in property marketing for an international estate agent, and subsequently learnt the art of customer service when running a successful concierge company in Edinburgh, offering a tailored service to both individuals and companies. A short stint agency side saw Celia learning the importance of digital marketing while working with several big clients including John Lewis and Pizza Express. Switching back to property marketing in 2015, Celia became Head of Marketing for a Scottish property firm that enjoyed rapid growth to become Scotland's largest estate agent – largely thanks to its forward-thinking approach to marketing.
After meeting Patrick and moving to the Scottish Borders, Celia set up a holiday home management company. After the arrival of the two lively Paton boys, Jock and Freddie, this company was taken over by an employee to allow for more family time. Now, with the launch of Paton & Co, Celia is excited to be working alongside Patrick to bring their vision for this dynamic business to life.