Interior designer Jessica Buckley has established a reputation for stylish and elegant interiors, and her story illustrates the importance of following your passion in life – even if it means a career change. With a love of vibrant colour and pattern, Jessica has worked on residential projects all over the globe since establishing her eponymous design studio in Edinburgh in 2011. Combining styles and design references from different eras and cultures, Jessica's projects have a timeless quality while feeling vibrant and modern thanks to her gorgeous colour mixes and exquisite details, creating homes that are filled with personality.
We caught up with Jessica recently to discuss her inspirations, what life looks like when running a busy design studio and shop, and also to ask about some of her local recommendations in Perthshire, where Jessica lives with her husband James, and their two cocker spaniels, Skye and Matilda.
Thanks for chatting to Paton & Co Jessica. Firstly, can you tell us a bit about you and what you do?
I'm an interior designer with a design studio and shop in Edinburgh. I established my business, Jessica Buckley Interiors, ten years ago, having decided to change career from my initial path of real estate investment.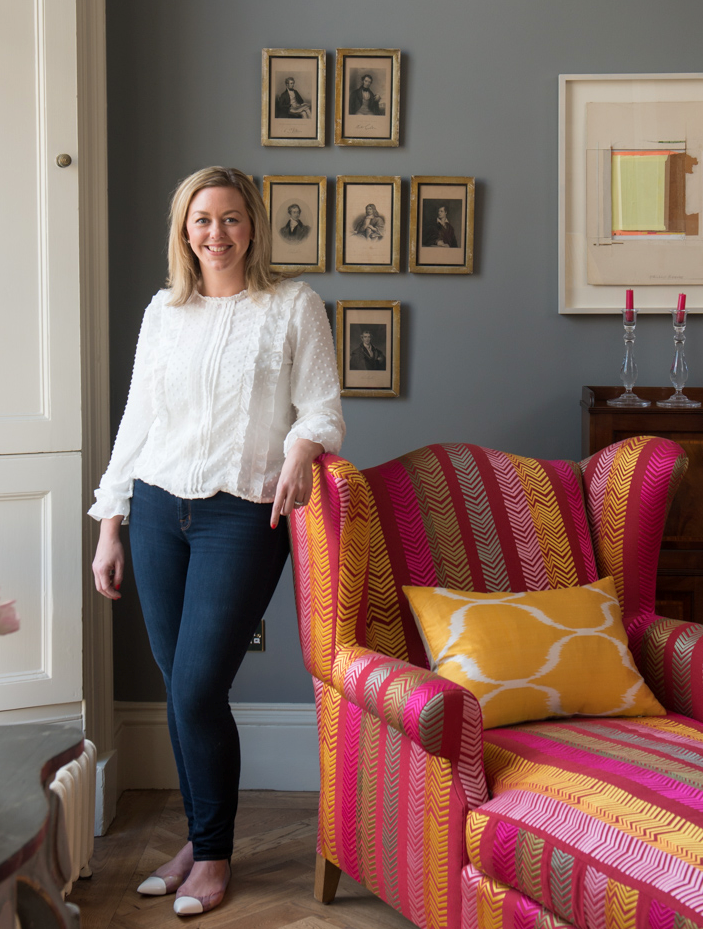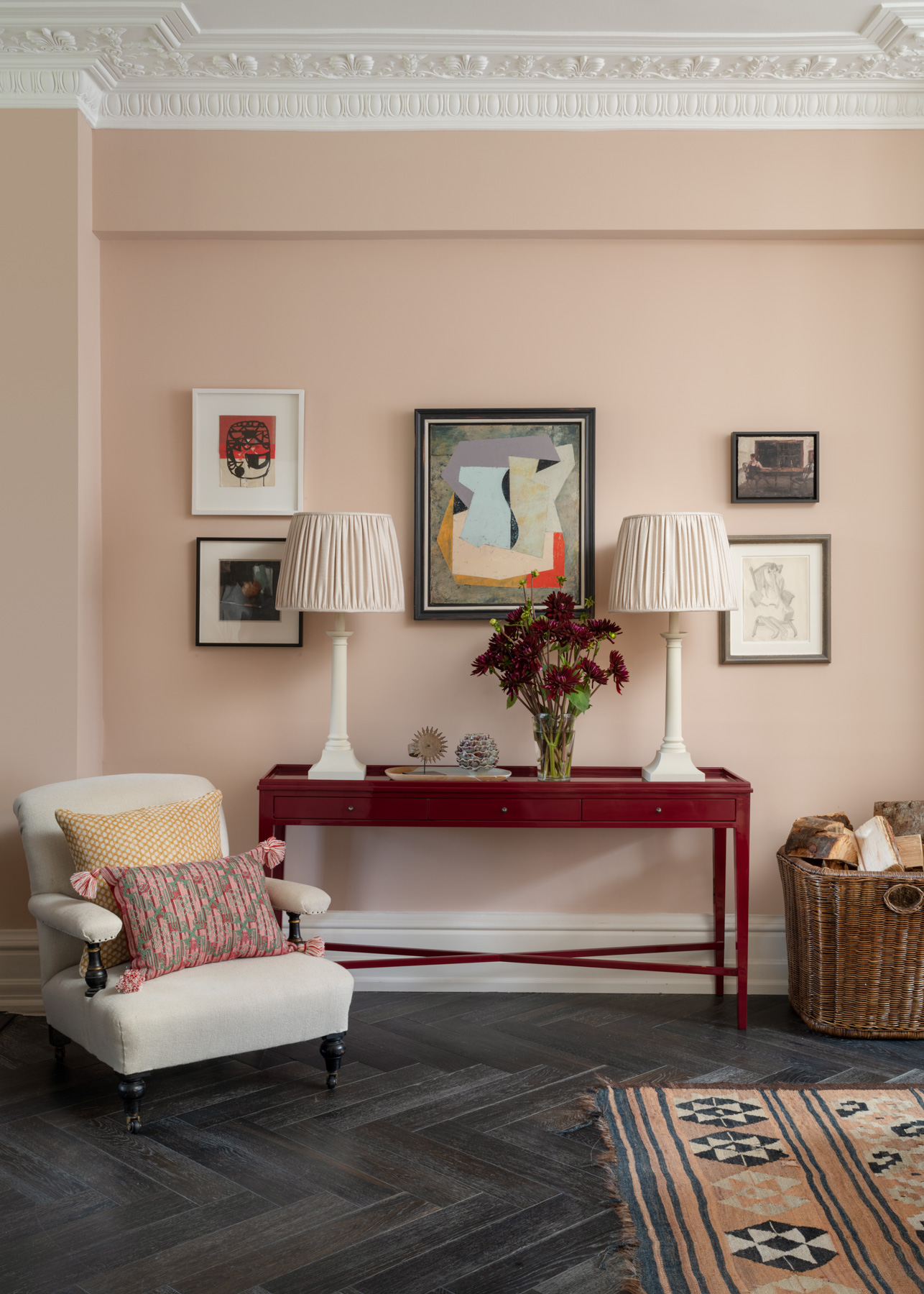 What led you to a career in interior design?
Looking back I can see that perhaps the signs that I was destined to be an interior designer were there from an early age! I was forever rearranging furniture in my bedroom as a child, enjoying the 'new look' it gave to the room.
Many years later when I found myself looking to change career and establish my own business, I allowed myself to explore creative avenues that I had overlooked in my teens and early twenties. I have always loved interior design and as soon as I started to mull over the idea that it might be a fulfilling and viable career, I never really looked back. To me, having an interior design company is the perfect combination of creativity and the challenge of running a business.
What led you to live in this area?
Edinburgh is one of the world's loveliest cities in one of the world's loveliest countries. When I was deciding where to establish my business I picked Edinburgh for its rare combination of elegant period properties, charming surrounding countryside, and being relatively affordable for a good quality of life – so important to consider when you're building a business from scratch! I lived in Edinburgh for eight years before recently moving to the Perthshire countryside.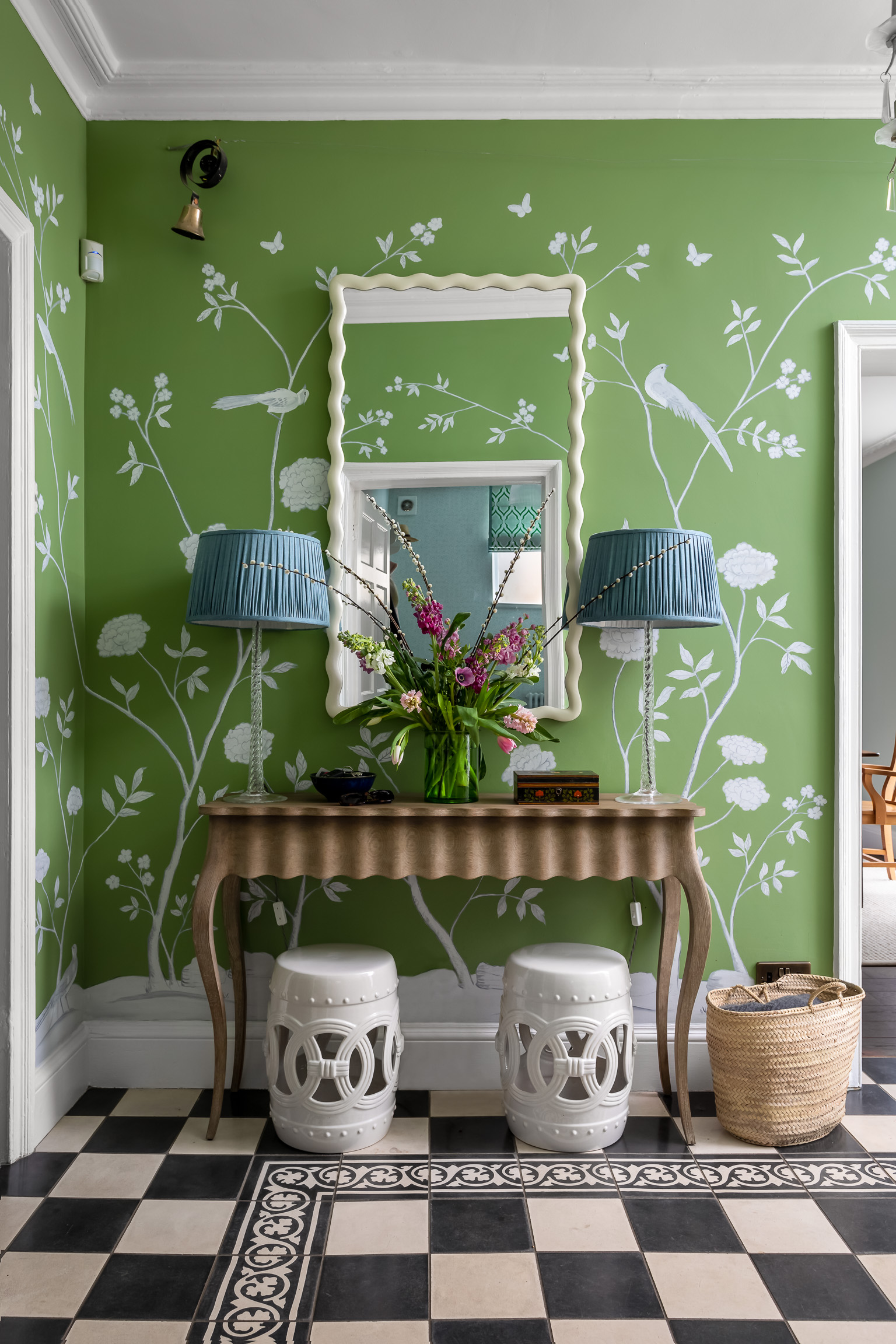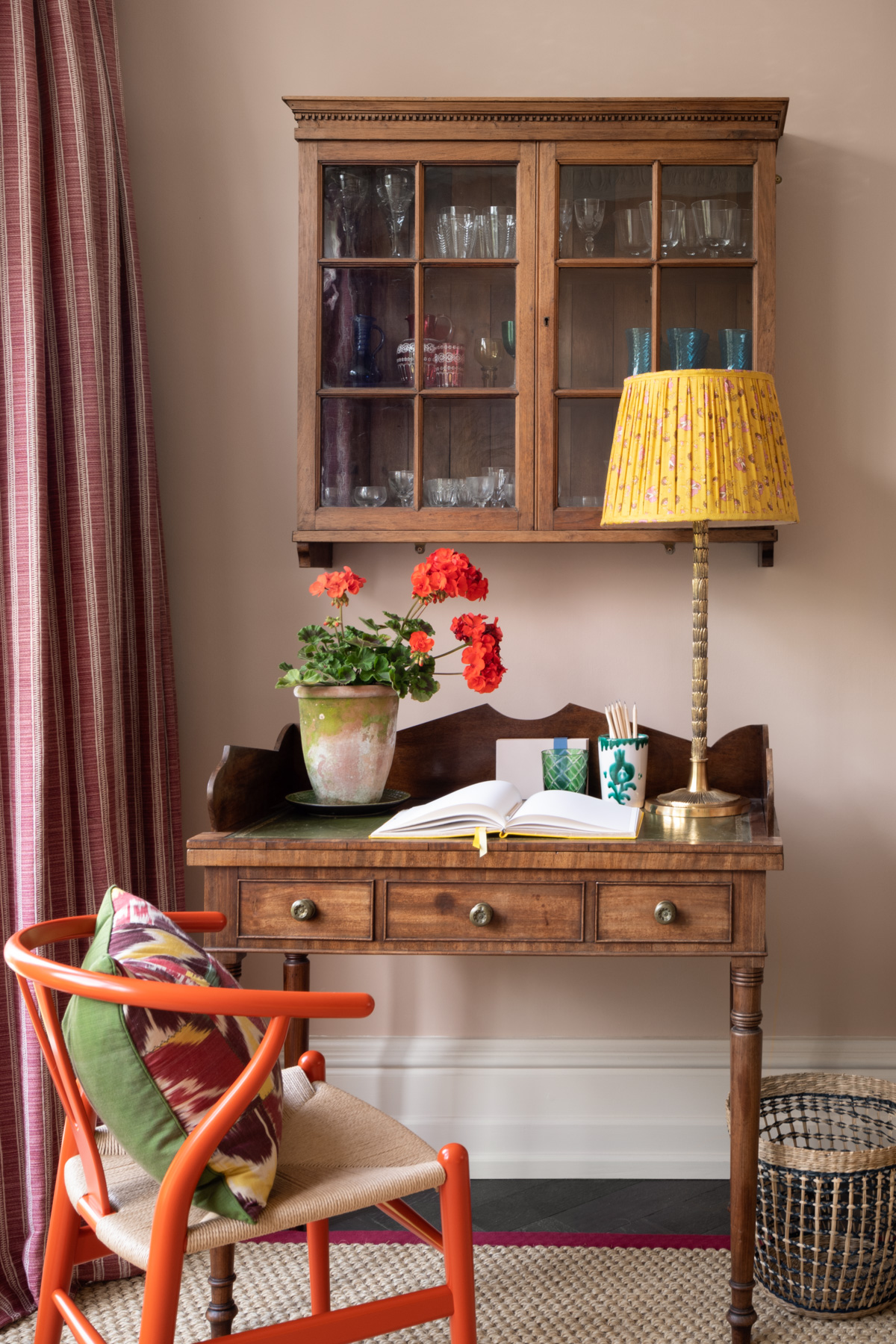 Does the area you live in influence your work?
It certainly does for me! I'm greatly influenced by my surroundings; my design taste has definitely taken on a more traditional 'English' country house look since moving out of the city. Greens and muddier colours seem to work so well in the countryside too so I am drawn to that palette quite a lot at the moment.
What does a working day look like for you?
I typically get up early and tackle emails first thing and try to find something reasonably interesting to post on Instagram as it's a huge driver for our business. After breakfast I take Skye and Matilda out around the garden, and in the summer I'll maybe pick flowers to take into the shop – I find being in the garden really relaxing and it gives me a chance to gather my thoughts before I head to work for the day. I'm in the office most days between 9-ish and 10-ish and I'll leave between 6-ish and 7-ish and it's usually pretty full on in between – my lunch break is usually 5 minutes between meetings!
We have a busy design studio working on beautiful houses all across the country and a lovely little shop selling pretty things, so it's a really nice working environment. I'm regularly on site visits for client meetings, which is lovely for getting out and about, but I'm usually happiest in the studio pulling schemes together for clients. The mix of the colours and fabrics is where the magic happens I think.
Any trends you are seeing at the moment when it comes to interiors?
I am less excited by trends than many interior designers because I tend to favour a more traditional timeless look over a contemporary modern one, but, of course, there are always colours that appeal to me more than others and that changes over time. I'm really loving yellow a lot right now; it's been slightly overlooked in recent years and I think it's high time we used more of it. I recently chose an ochre yellow for a pretty guest bedroom and I'm about to do a pale yellow sitting room, which I think will be heavenly with the mix of other colours we're going to use in there.
Flora Soames is one of the most interesting fabric designers we're using a lot of at the moment – and I am really into fabrics by Namay Samay too.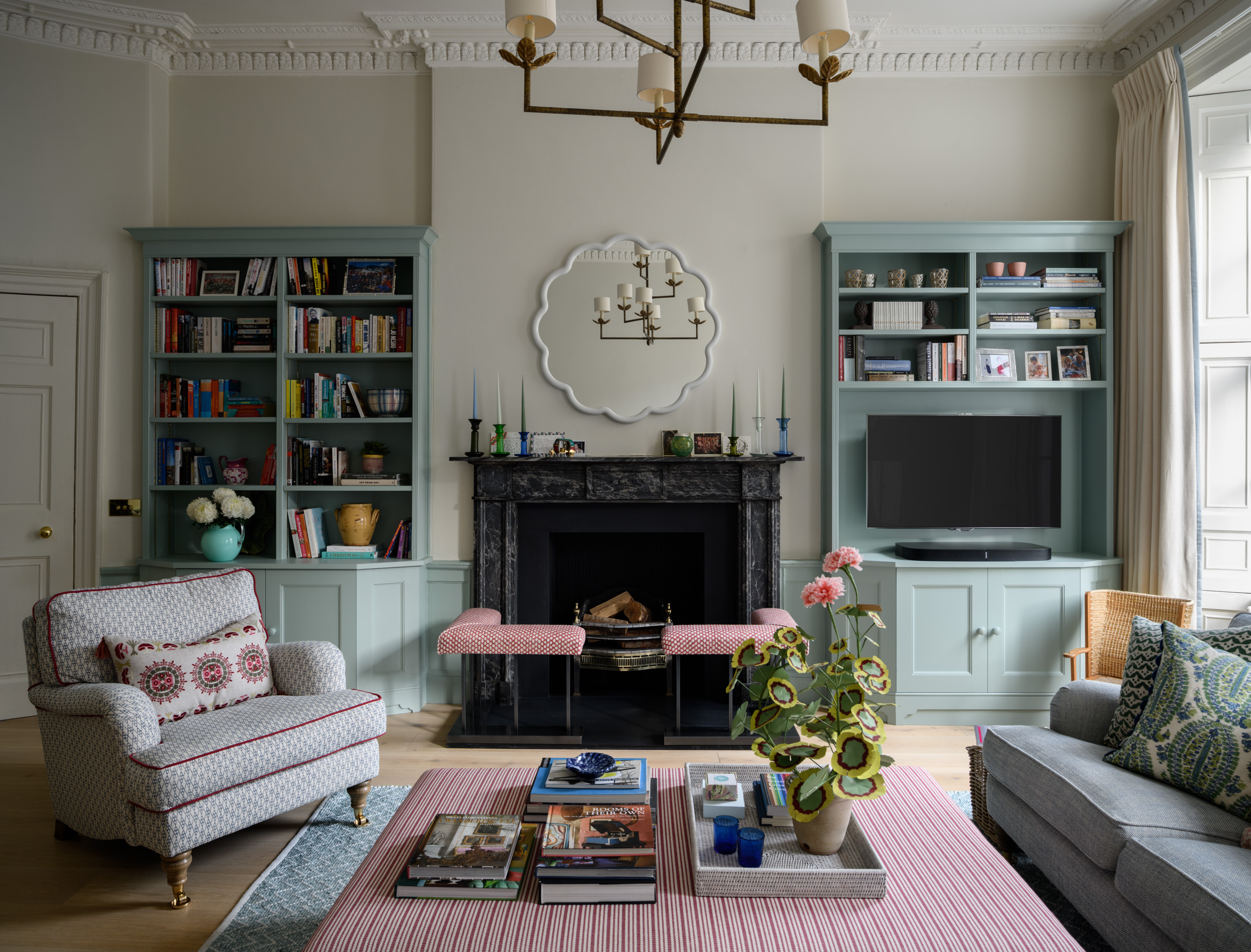 What's your favourite thing about your home?
One of the main things I love about our home is that each room is beautifully proportioned – it's a Georgian former manse house and the rooms are the perfect size and configuration. This makes decorating it a joy as everything just fits in so nicely.
What advice would you give to someone who's about to embrace an interior project on their own?
Plan where the furniture will go first (drawing everything out to scale) and make sure that you have plug sockets in the right places – far too often I see people have panicked and put far too many sockets in, which is almost worse to look at than having no socket at all. Then think about fabrics: I'd advise choosing a minimum of five per room so that you get a good selection of patterns and colours. Then choose the carpet and/or rug, and then finally the paint colour, as that's the easiest thing to match to everything else.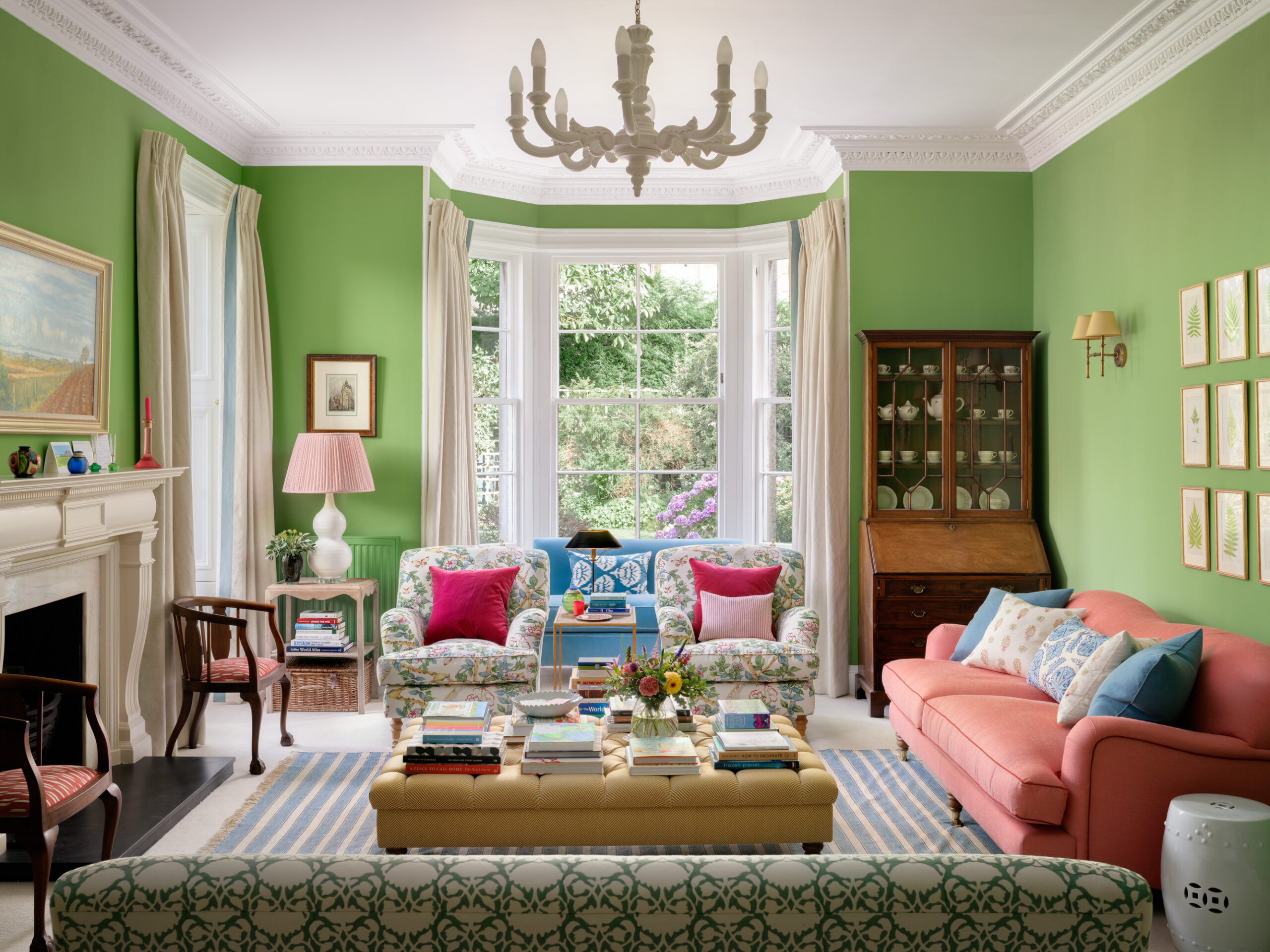 Where have you most enjoyed visiting now we can travel more freely again?
I have just returned from a week in the Cotswolds which was really lovely. I like to visit the antiques shops and the pretty village pubs.
Are there any local businesses that you would like to highlight in your area?
Guardswell Farm is very nearby our home and they have a charming little roadside farm stand where we shop for seasonal vegetables they grow themselves. The Meikelour Arms is my favourite place to head for a pub lunch, and I love heading to Dunkeld for walks around the pretty surrounding countryside – and a stop in at Aran Bakery, which is a must!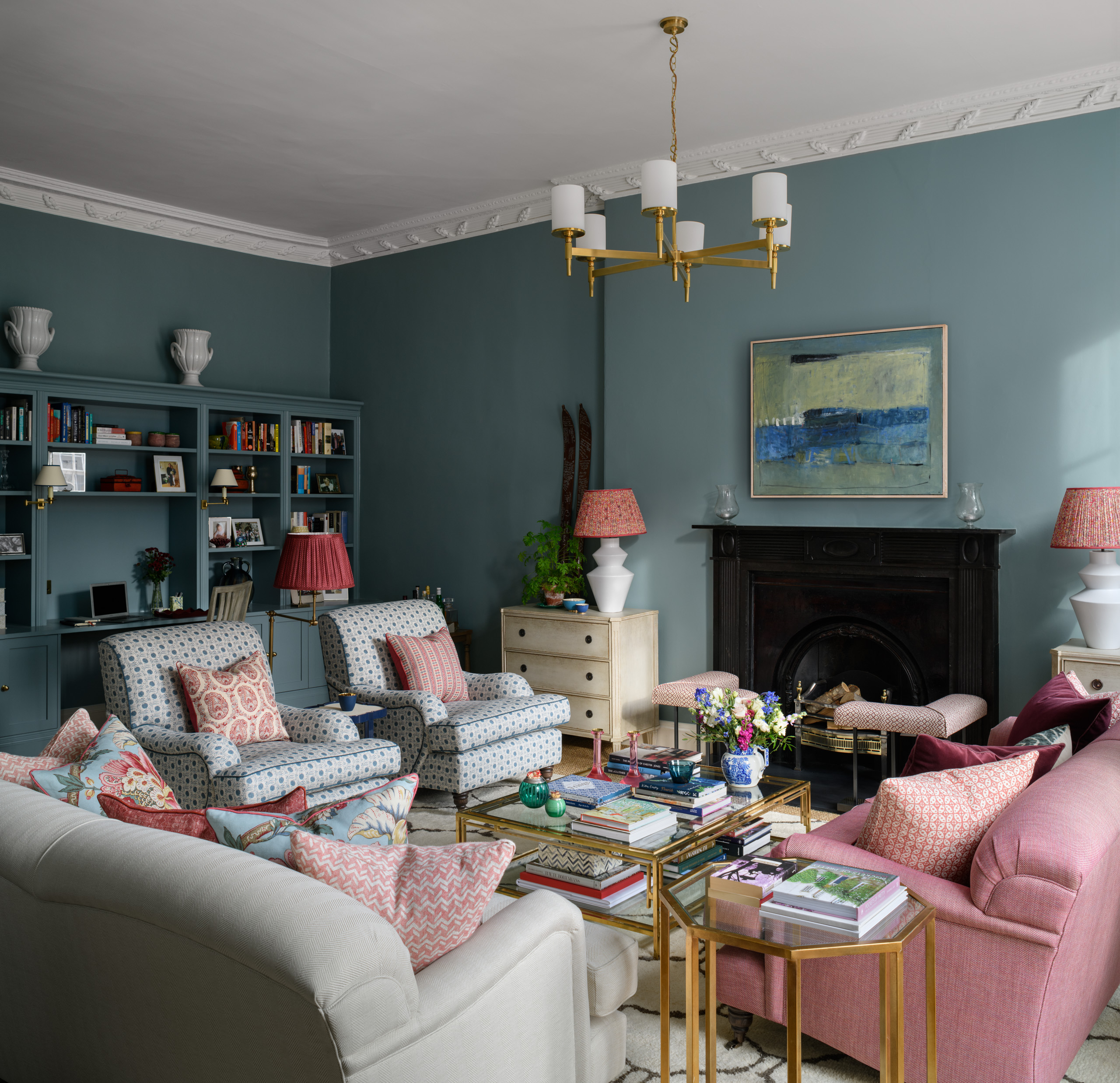 If you were to describe your dream home, what would it look like?
Georgian architecture is hard to beat in my opinion, and I'd be happiest in a home which wasn't too formal or grand… so I suppose where I am now is pretty close to my dream home. Or it will be, hopefully, once I have finished decorating it!
See more of Jessica's projects on her website or find Jessica on Instagram at @jessicabuckleyinteriors
Meanwhile you can shop online from Jessica's homewares collection here and keep updated on the shop Instagram at @shopjessicabuckley