When launching Paton & Co, we knew that we wanted to start a blog series asking people about their businesses as well as their homes and locations, and when thinking about this, we realised that the best way to start this new blog series was by answering some questions ourselves. So welcome to our first Q&A on Paton Lifestyle as we offer an insight into why we launched our business, and also what inspires us about living in the Scottish Borders.
Tell us a little bit about what led you both to launch Paton & Co?
Celia: We have wanted to do something together ever since we first met, because we believe we can do what we do as individuals better as a team. Working for competing agencies, or in marketing roles where I always wanted to be helping Paddy but couldn't, led to a lot of fun conversations over supper where we would brainstorm, and we always ended up with: we should be doing this for ourselves. Now we are embarking on that dream – we get to combine my marketing skill set with Paddy's sales experience, and build an amazing agency we believe in 100%, and that works alongside our family life.
Patrick: Yes, our skill sets were an obvious match. It's easy to say we can do things better, everyone says that. However, in the main, the market only really has an option of either traditional or online. There's nothing really in between, and that's what we believe we bring to the table. Paton & Co offers a hybrid agency combining the good points of traditional (high levels of communication, the personal touch, you know who you are dealing with) with the good points of modern agency (professional marketing, immersive and interactive property deals, advertising through many different channels).
I've always been a hard worker. I enjoy hard work but for the last three or four years I've wondered why I'm working so hard for someone else. I wasn't seeing my family as I'd normally be in the office for 7am and not getting home until 8 or 9 at night. Those hours don't bother me, but now I get to see my kids grow up and work hard for my clients. It's a better balance.
Where did your love of property come from?
Celia: I've always loved browsing through magazines and newspapers showcasing beautiful properties. I still love doing this, so I suspect that my love of property marketing actually started when I was young and constantly asking my parents, "Can we please live here?" I couldn't wait to own my own home. The aspirational side of buying and selling property and how it conflicts with the functionality of a home has always fascinated me.
My first job was marketing some of the most luxurious properties in some of the most desirable destinations in the world: the Bahamas, South Africa, Tuscany, the Swiss Alps, St Tropez, Ibiza – to name a few. The lifestyle these properties offered used to blow my mind. Literally ski in-ski out homes, or homes with private jetties! I used to market these incredible homes and the lifestyle attached, then bump back down to earth in my flat share in London. My home was a million miles away from the sorts of properties I worked with in my day job, yet I've always enjoyed making every space that has ever been mine a home, as my space has always been my sanctuary. I think that it's a privilege to work in an industry where people allow you into their sanctuary, and trust you to showcase and sell it for them.
The whole process of buying and selling is such an emotional rollercoaster, which brings out the people person in me. I've also studied Sociology and Counselling, and I think skills learnt through each will help me when focusing on marketing Paton & Co and delivering a good service for our clients as, while it sounds clichéd, I really do care about each individual's property journey.
Patrick: My initial love of property definitely came from the house I grew up in. Although on paper it wasn't a great property (heavy on public rooms, light on bedrooms), it was a very happy home in the heart of Edinburgh, surrounded by stunning properties and architecture. While I always appreciated property from this young age, I fell into it as a career. I returned home from Australia and I was lucky enough to get a job with The Flat Company, a property management company in Edinburgh that was founded by Bill Walters and Dee Zank, who, along with their team, are passionate to this day about property. This is where my property career began and I haven't looked back.
I went on to work at Knight Frank, and then Smiths Gore/Savills, before becoming a partner at Rettie. Property sales, and specifically negotiations, are something I particularly enjoy, and I feel very lucky to have a career in the industry and a supportive family behind me.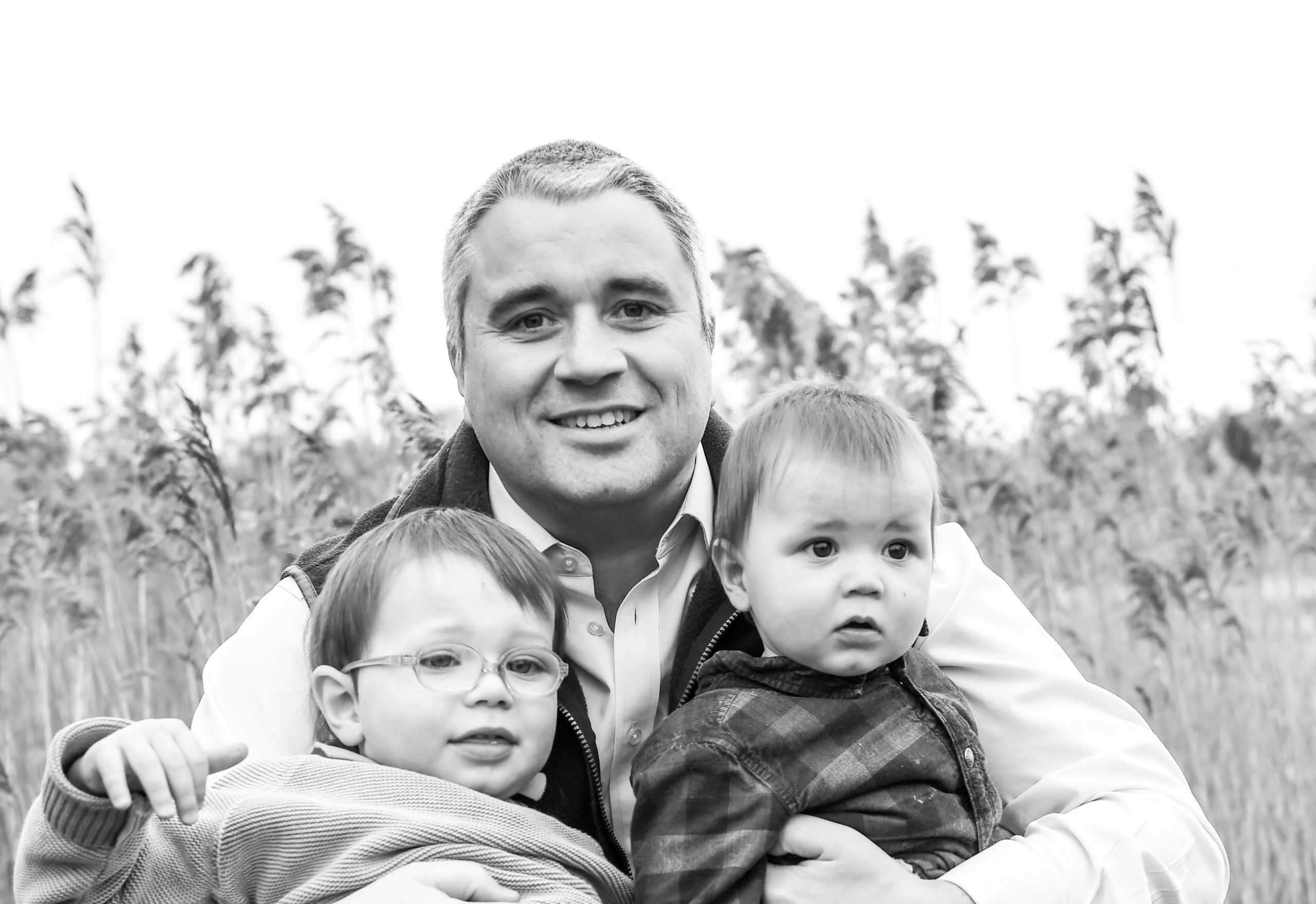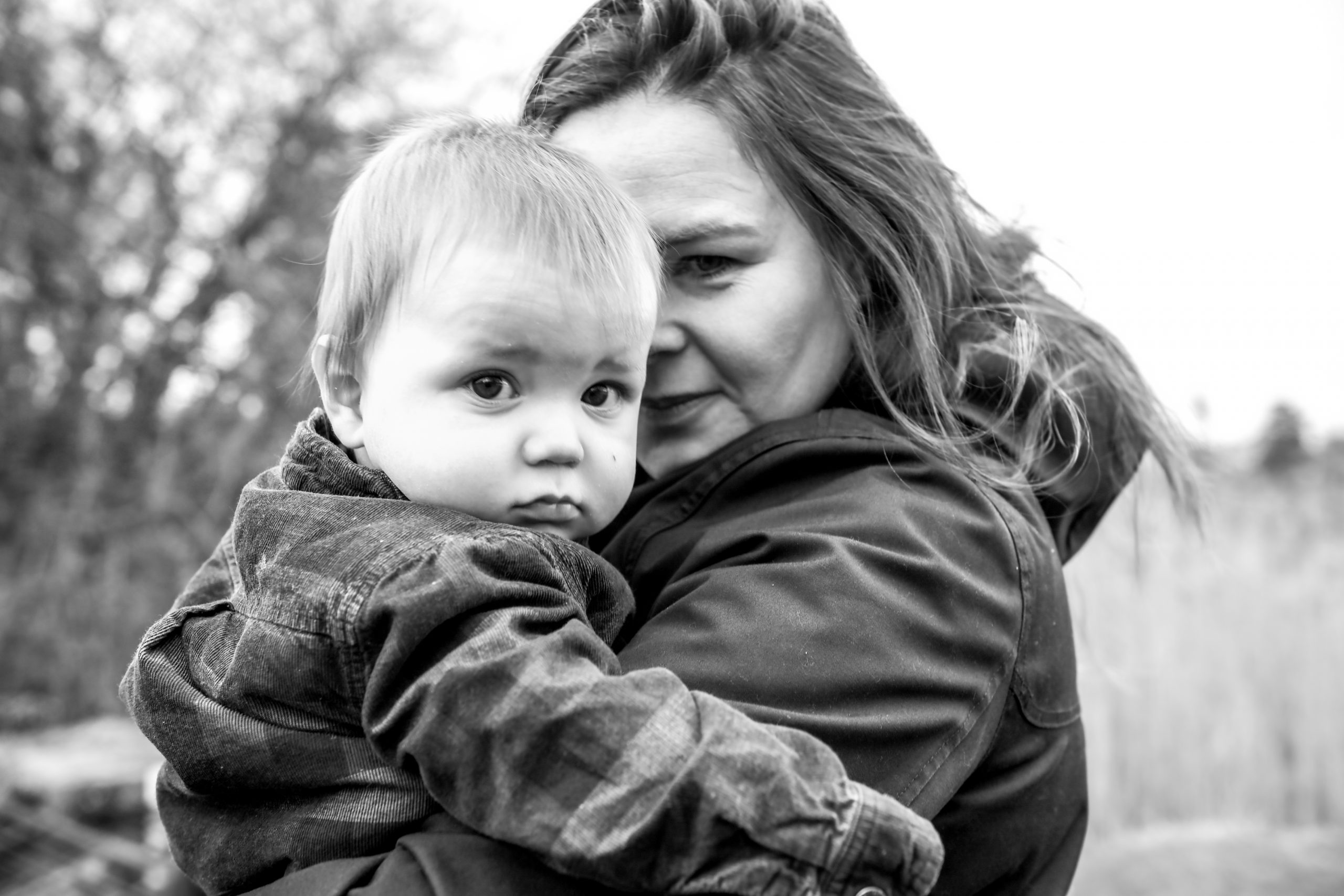 Of all the properties you get to see, is there any specific style or period that you're always drawn to?
Celia: I love traditional Victorian and Georgian properties; I love their proportions, their elegance and features. Having travelled a fair bit, I feel that the property and architecture on our doorstep here is second to none. I clearly remember getting off an aeroplane after a long stint away and seeing our architecture with fresh eyes. I had always appreciated the history and styles in the UK, but I can honestly say that I found a new level of appreciation. We live in a very special place, which is why it doesn't surprise me that we have such a large tourism industry, despite our lack of sunshine!
Patrick: I agree with Celia that Georgian and Victorian architecture is stunning and timeless. That said, if done correctly, there are some stunning new build examples out there. I think there's a lot to be said for being able to create your own space for your own needs and requirements. One day I hope we will build our own house. We can create the flow and the space, and select the viewpoint of the property, as well as deciding on how many bedrooms and bathrooms it has and how we want it to be heated and insulated. I greatly admire some of the new build homes that my clients have created.
What led you to move to the Borders?
Patrick: I moved back to the Borders about nine or ten years ago because my dad wasn't well at the time, and I wanted to be closer to my family. He's now fighting fit and he and mum are great babysitters to have on call. Although I didn't expect to move to the Borders quite so young, I wouldn't change it for the world. We have some great friends and an amazing social scene, some of the most beautiful countryside in the UK to explore, and we get to live in a beautiful house – and all within a short drive or train journey from Edinburgh.
Celia: For me it was Paddy! Although I grew up in the Highlands, I have always loved it in the Scottish Borders and have extended family here. It's a very special place to live. As Paddy touched on, it's so well connected to the larger cities yet offers beaches, mountains, and beautiful towns and villages on the doorstep, each bursting with local independent businesses. It's also a lovely place to have had children as there's such a strong sense of local community where we live. Our local village, as an example, has a post office van, a baker, a butcher, a local shop, a couple of pubs, a school, and so many activities – what more could you want!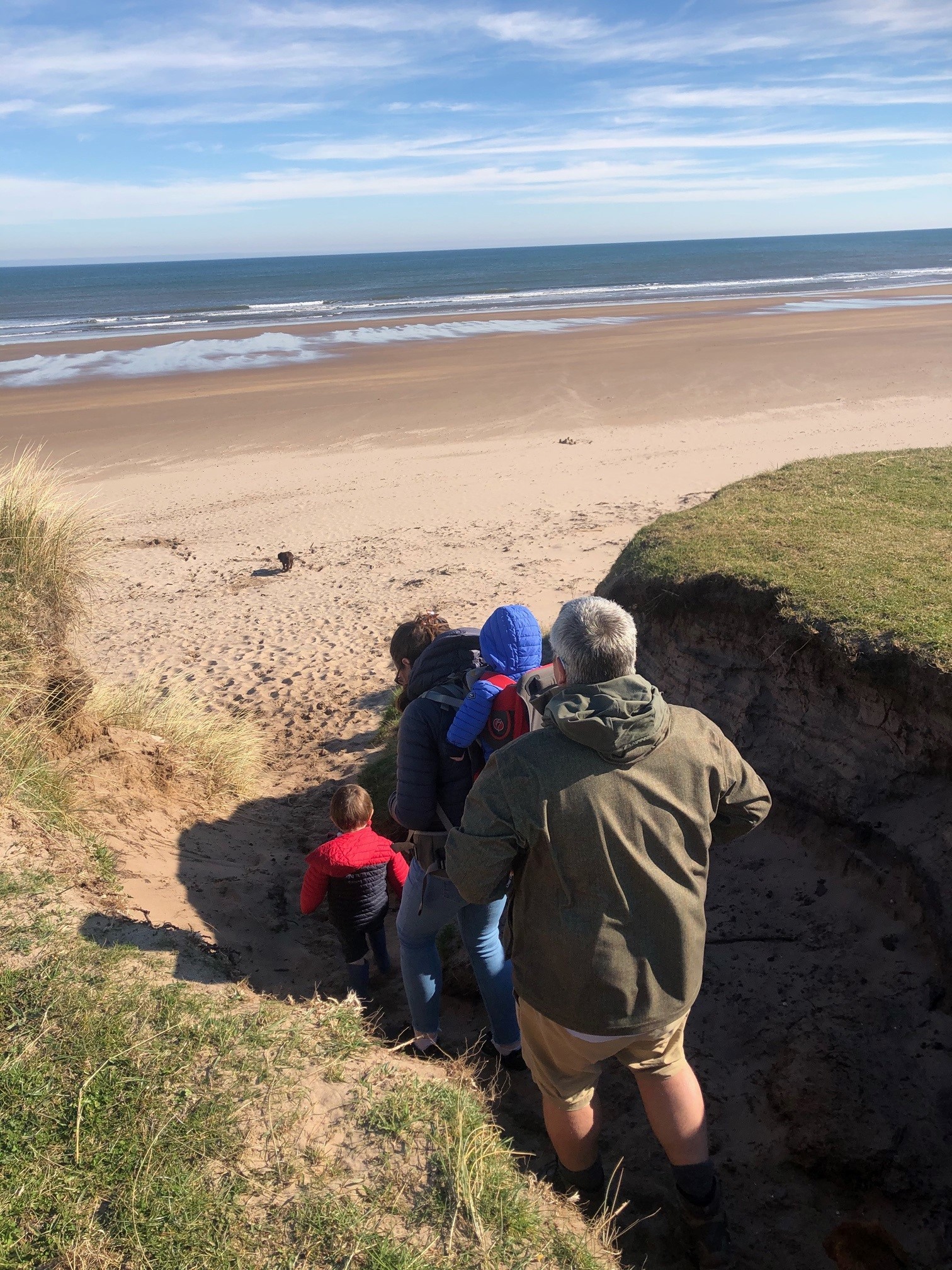 With all your experience in property, did it make it harder or easier when it came to finding your own home?
Patrick: I'm a fairly decisive person and find it uncomplicated and straightforward advising clients because the path is so clearly laid out for me. That said, when we purchased our current home I found it hard and stressful. I did everything that I advise my clients not to do, and what made it worse was that I knew I was doing it. Celia very much took the reins when we purchased our house in Norham.
Celia: Yes, this is such a difficult question as I think the answer is both! We'd seen some stunning property come to market so we are lucky in that sense, but while selling property is our day job, being on the buyer's side isn't a natural place for us to be. Yes we know the processes, property values and best practices, but all that goes out of the window and we were thinking with our hearts and not our heads! Being the purchaser is as terrifying for us as it is for anyone else as, at times, the process is completely in the hands of someone else. Thankfully this acknowledgment of how important and emotive selling and buying property is makes us better at supporting others thought it. With our home, we totally fell in love with it – well, once we got inside! It doesn't look like much from the outside, but once inside it was perfect for us. We actually bought before we had kids so the family angle wasn't really on our agenda. It was more about space for family and friends to be able to stay and what the area offered – going for lovely dog walks without having to necessarily get in the car being key. Being within walking distance of the local pub was an important consideration at the time – although with two kids now I can't remember the last time we were there! It wasn't just the house – it was the whole lifestyle package. The house just ticked every box for us and has been a happy place to make memories ever since.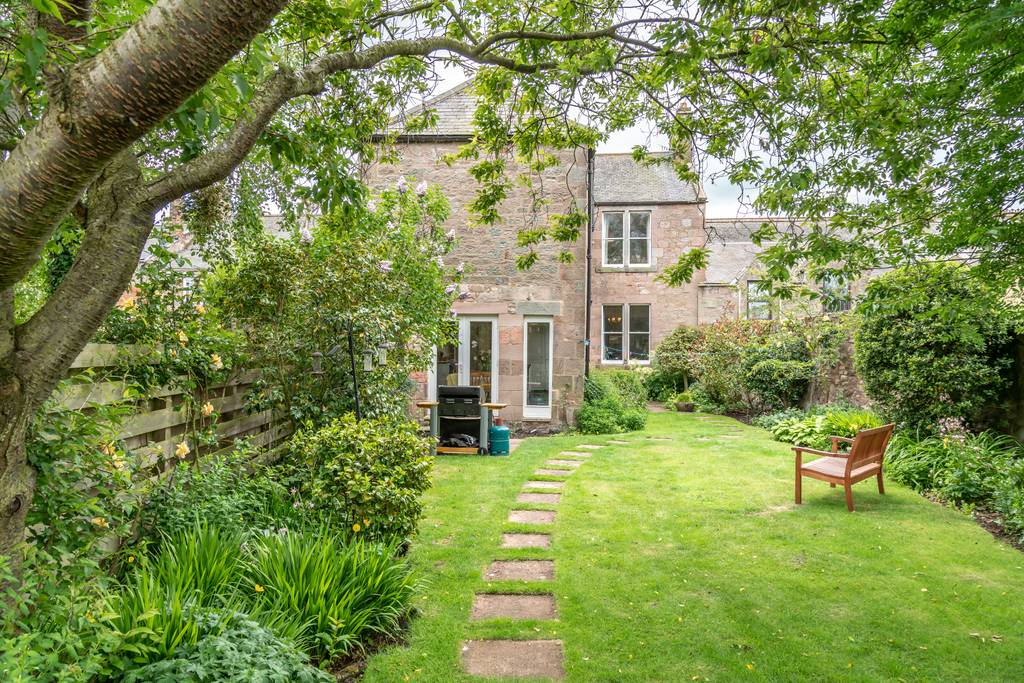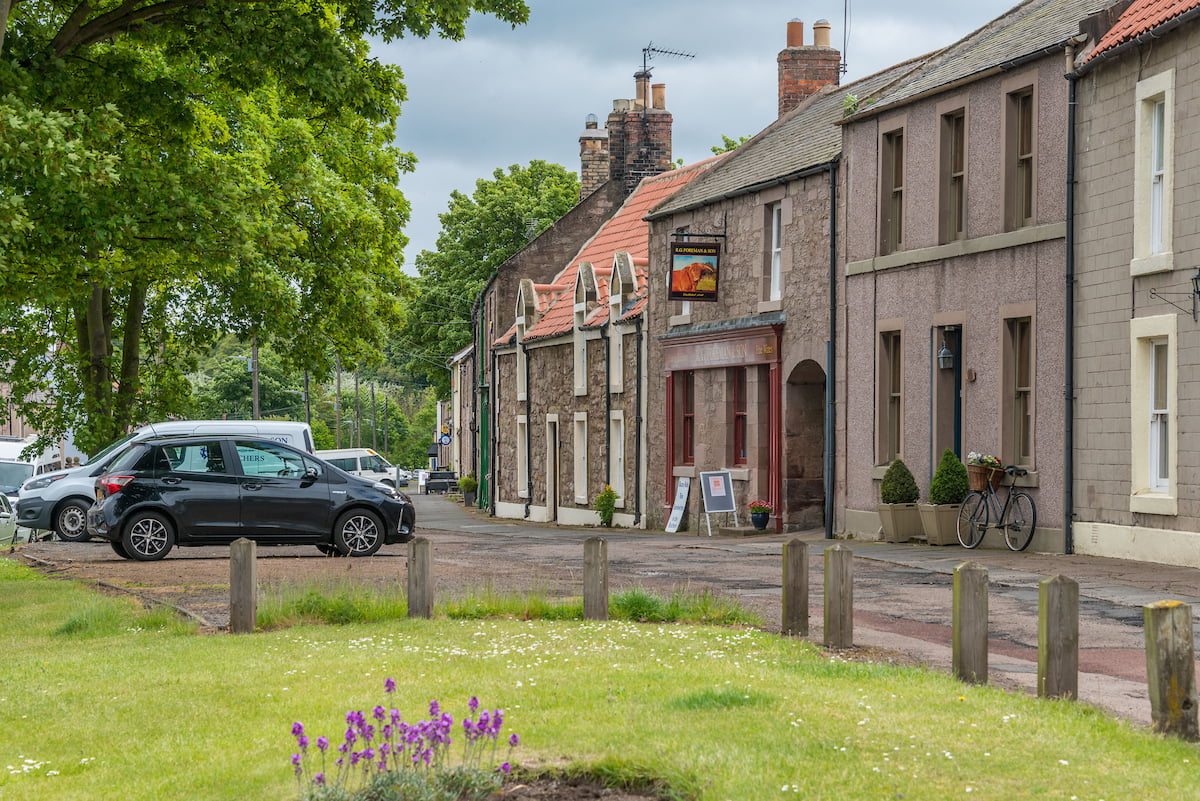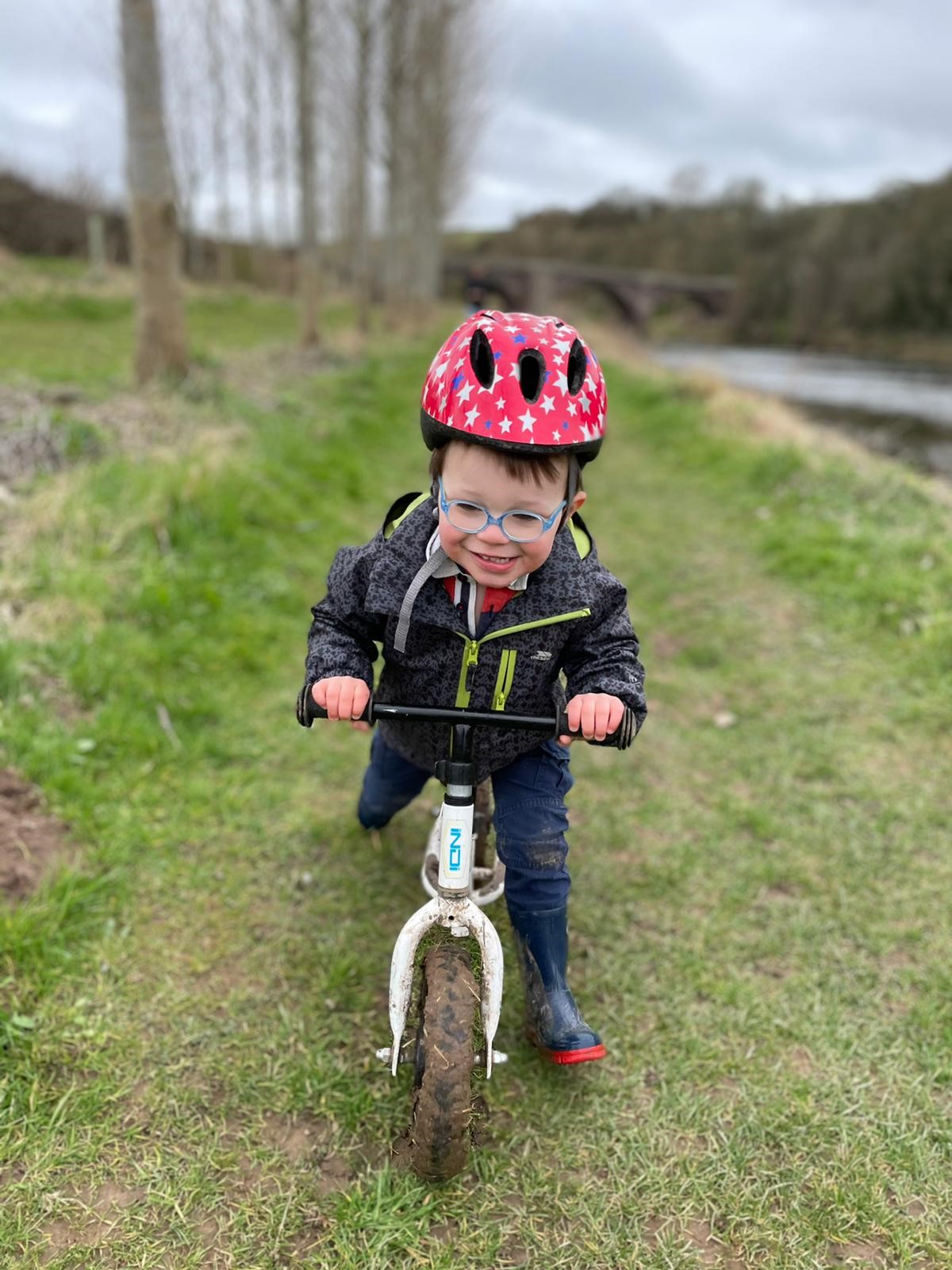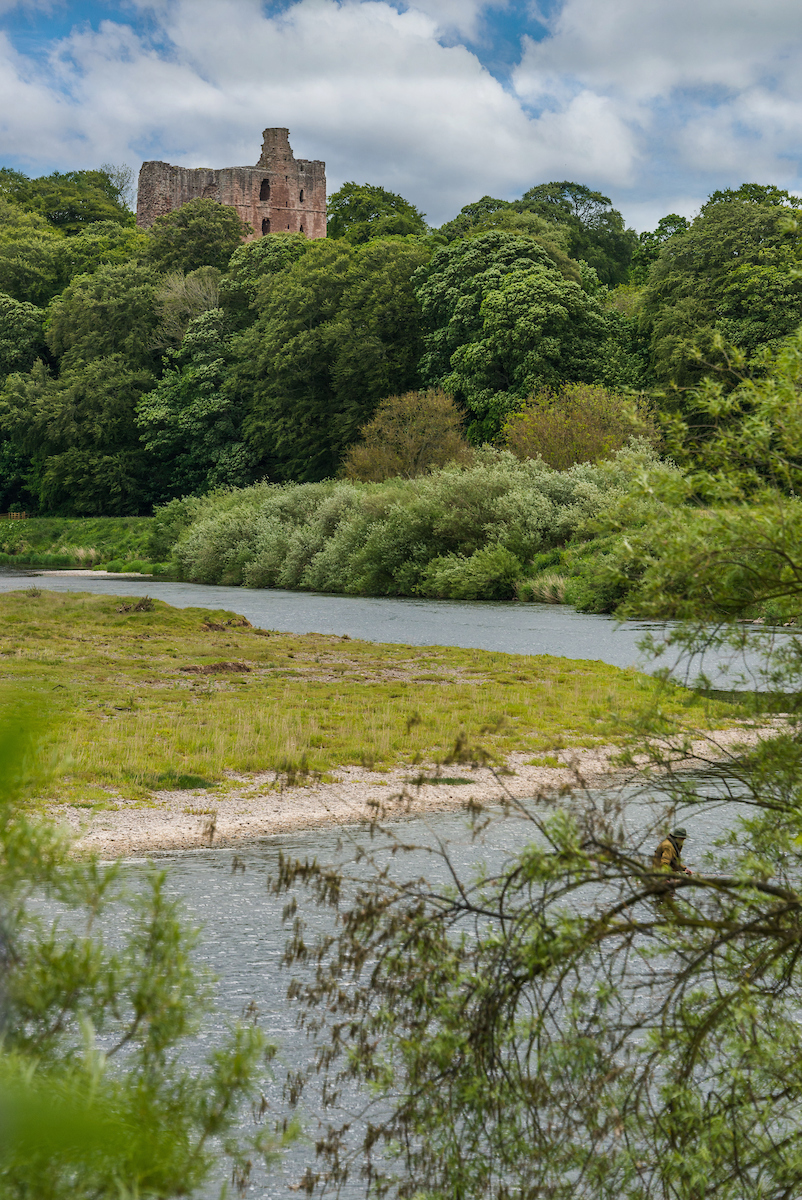 What does a working day look like at Paton & Co?
Celia: My day is going to be a 50/50 split between childcare and work. As I will be predominately focusing on marketing and administration, I can be fairly flexible with when this is done. We have some great nurseries nearby which the kids love, so this ensures that I can achieve some good uninterrupted desk time. I am so looking forward to being Celia Paton the professional again. I love being a mummy, but a healthy work/mummy split is 100% my happy place.
Patrick: I will be operational side of the business, primarily valuations, taking property to market, and property negotiations. I personally love getting out and meeting people, whether on a valuation or doing viewings. It's what keeps my role interesting.
As we've all been staying closer to home in recent months, what have been your favourite places to explore in the Borders?
Celia: We've spent a lot of time on the beach – our kids, Jock and Freddie, and our dog, Fidge, just love it, as do we. Also we have some beautiful river walks along the Tweed which we can start from our door. Northern Edge coffee in Berwick has been a saviour for a caffeine kick and we have thoroughly enjoyed deliveries from Fig Food – an independent catering company who pivoted to offer lockdown Friday night takeaways.
Patrick: The only place I would add is Abbey St Bathans. Although I'd been there many times on business I'd never explored it properly. It's a stunning spot to walk and as a bonus it has a great bakery that makes cruffins – half croissant, half muffin. What could be better, right!
Where are you most looking forward to visiting this summer when we can travel more freely again?
Celia: I can't wait to catch up with friends both near and far. I'm particularly looking forward to going to Edinburgh to see my sister's new flat and enjoying the plethora of restaurants and shops on her doorstep there. And I can't want to get my hands on some Joelato gelato from the new St James Quarter when that opens. I'm also looking forward to escaping over to the west coast, to Seil Island, a spot we really love. It feels like we're on a proper holiday every time we go there.
Patrick: I'm not going to lie – I'm very much looking forward to getting back to my preferred local, The Cross Inn in Paxton, and also to taking Celia for a lovely meal in The Hoebridge in Gattonside, which is one of my all-time favourites. And I can't wait to head north to the Highlands and cast a fly on the River Spey. I find nothing more relaxing than fishing… although this might have to wait as I sense we're going to be very busy!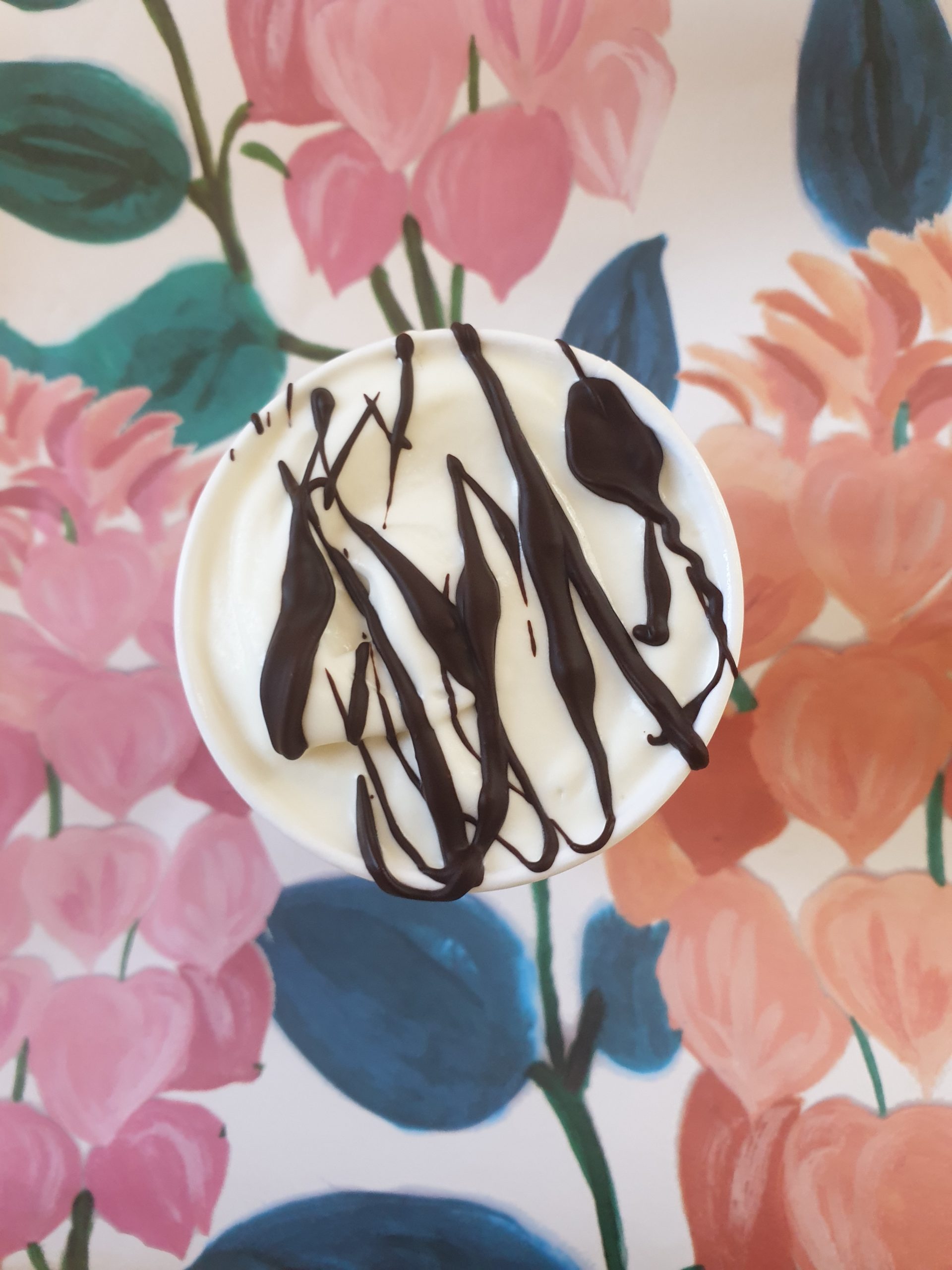 If you were to describe each other in just three words, what would you say?
Patrick:
Thoughtful – you won't meet a kinder, more generous person if you tried.
Positive – sales is tough and it's easy for your head to go down. Ceals keeps my head up and focused on my clients and family.
Engaging – Celia has a way of putting things that gets the most out of people. It's a skill in itself.
Celia:
Honest – you always know where you stand with Patrick.
Hardworking – he never stops, partly because he just loves what he does.
Decisive – Paddy has an amazing ability to make decisions. It's one of the many reasons we complement each other!
Hope you enjoyed meeting Mr & Mrs Paton