Situated in a quiet yet central position in the city of Elgin in Moray, North College House is one of the most architecturally and historically interesting properties in a city that's known for its noteworthy architecture – not least Elgin Cathedral, which is a neighbour to this distinctive property. It's believed that the original house was built within the grounds of the Cathedral in the 13th century, and that a small part of that building remains embodied within today's house. North College now has nine bedrooms and eight reception rooms, including a self-contained Wing that offers rental potential.
When owners Liz and Nigel Robinson bought this property at the beginning of 1993, they were embarking on a substantial renovation project that lasted all of that year. The couple hadn't intended to take a project of this scale as they were in the early stages of planning a new build when they spotted North College, having just purchased a plot of land at Craigellachie. Nigel acknowledges that they were jumping in at the deep end with this renovation, but this wonderful old house was crying out for attention.
We asked Nigel and Liz to tell us more about this project, and to share some of their insights into life in Moray.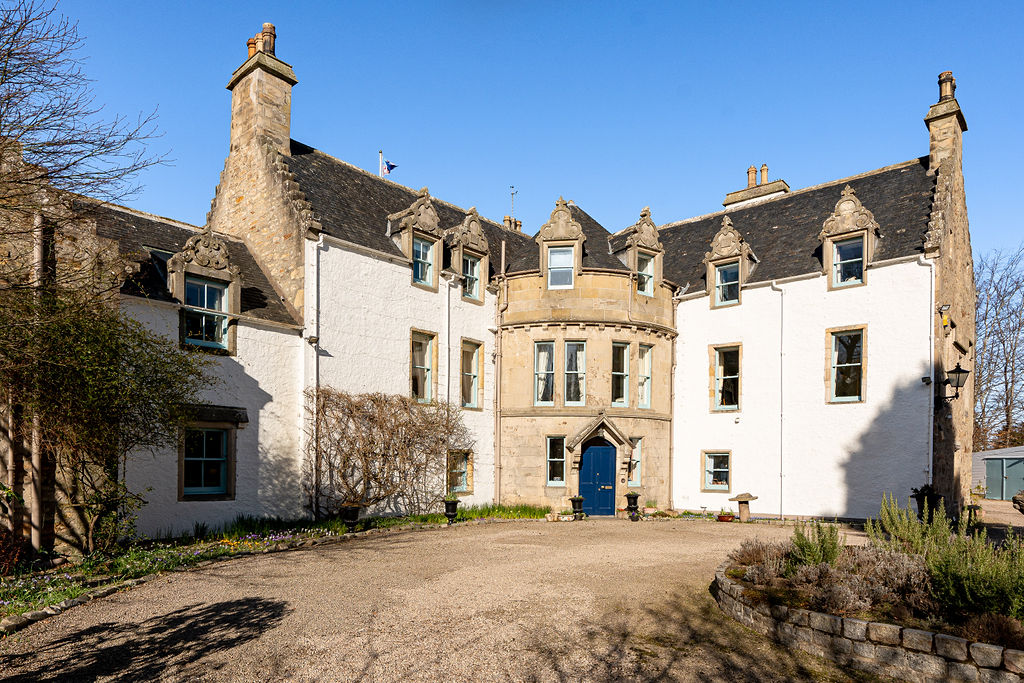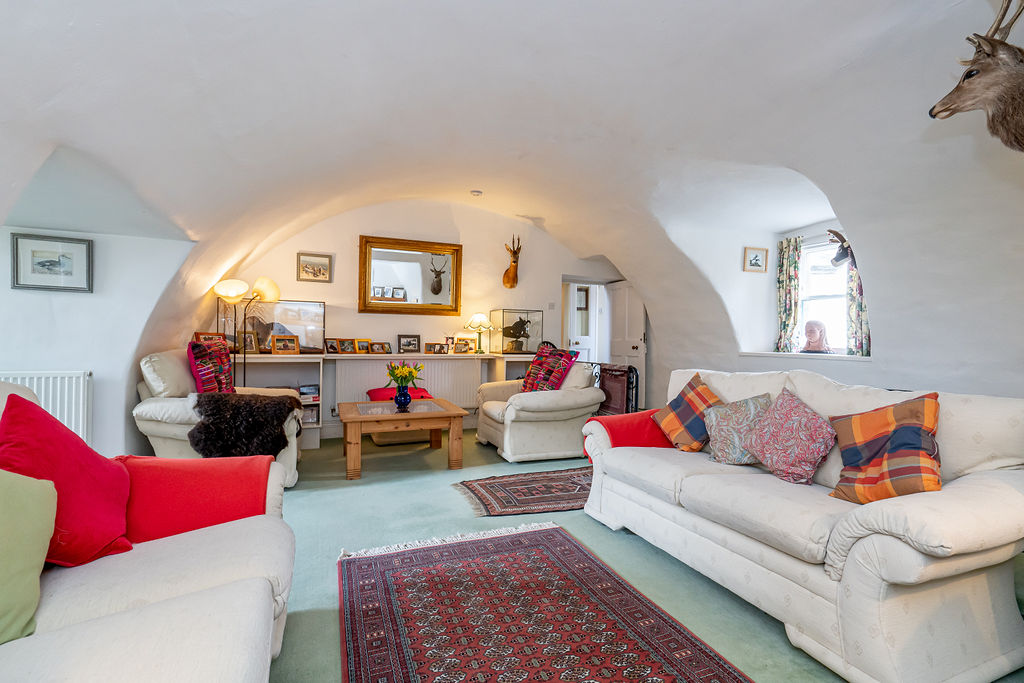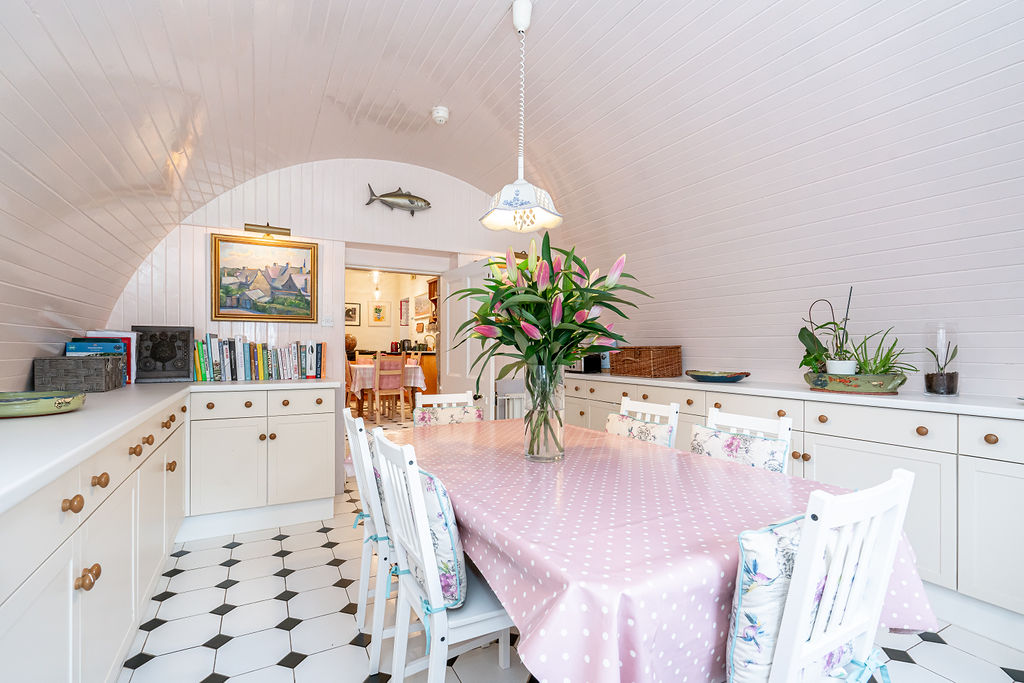 What led you to North College House?
Nigel: We were lucky enough to chance upon North College in the window of the Solicitors Property Centre in Elgin, and in many respects it was like finding a wonderful hidden gem, so I guess you could say it was love at first sight. And from that point on it was a magnificent and slightly scary adventure renovating a house of this age and being respectful of the weight of history that goes with it.
But also, it was the perfect size and layout for a family home with the extra advantages of being very flexible with a separate/integral Wing and Office, and multiple options of how you want to configure and use it.
Liz: This beautiful property appealed to us immediately because of its unique historical importance. There are parts of North College that have been someone's home for 900 years and all the influences over the centuries have crafted and created a house full of unusual architectural features, from vaulted rooms on the ground floor that offer the perfect space to curl up by the fire in the winter, to big bright rooms on the second floor where both morning and evening sunlight pours in through large bay windows.
On a practical level, the house offered the flexibility we needed to be both an ideal family home and an ideal central location for our practice/business. Its location in the oldest part of the city between Cooper Park, the Bishop's House, and Elgin Cathedral, gives us the best of both country and urban living. We are never surprised to see roe deer and red squirrels along with all manner of bird life in the front garden, while the large back garden is entirely enclosed by a high stone wall and secure fencing and is a great space for children and pets to play in safety.
What led you to this area in particular?
Nigel: I have known the area since childhood and it's as amazing today as it was then with great countryside, super amenities, and two airports within easy reach.
Liz: Morayshire was known and loved by our family, and its surprisingly gentle climate and easy access to so many outdoor opportunities and gorgeous unspoilt countryside, in addition to good schools, made it a very appealing place to bring up our children.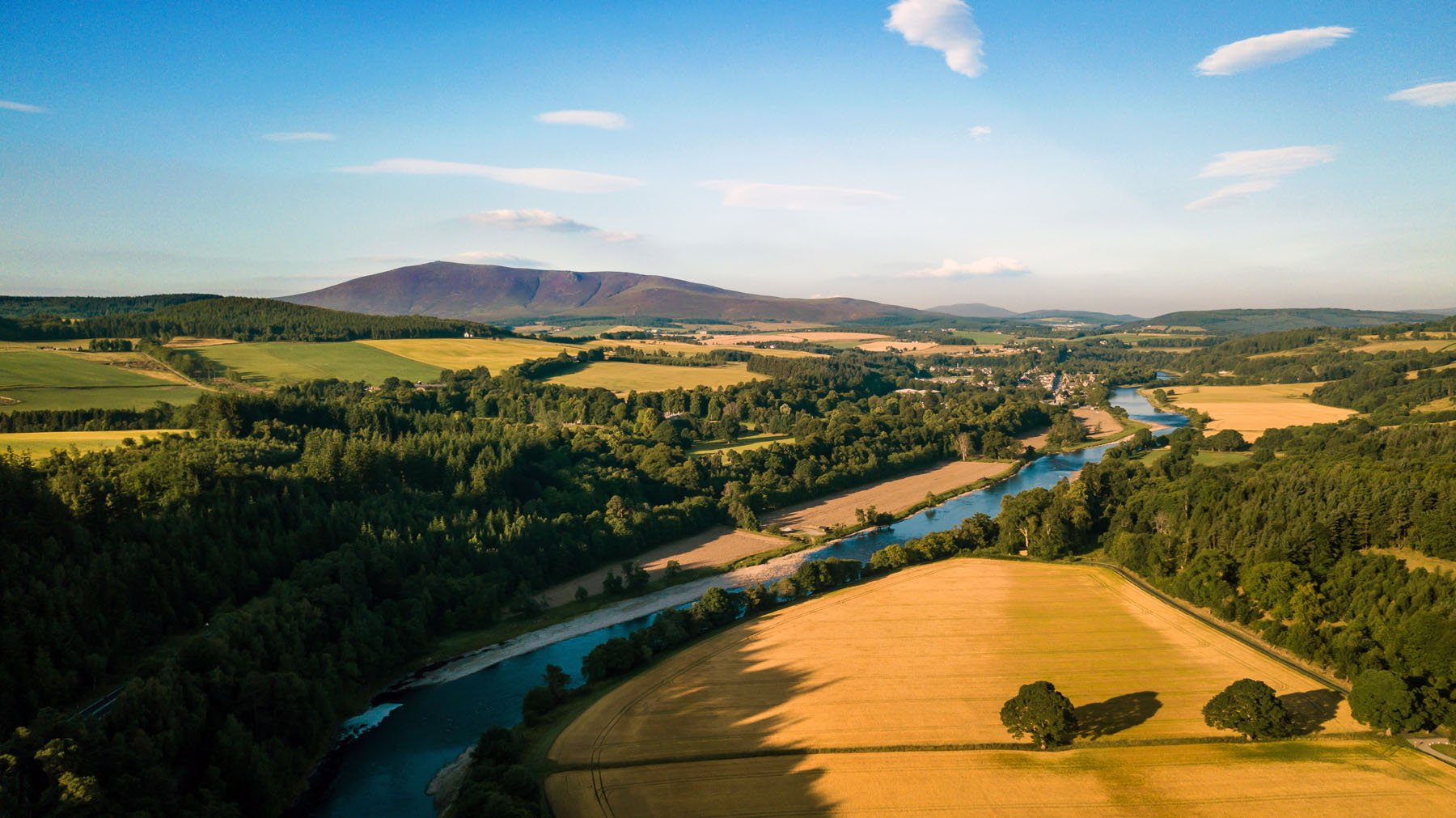 What work did the house require when you bought it?
Nigel: North College was in a seriously sad state and had been badly neglected for some time, but fortunately the house was structurally sound so it was a case of very carefully removing things and restoring until we had brought the house back to her former glory. North College is a very elegant building whose proportions and historic features never cease to give a sense of joy, particularly the combination of white harling and Moray sandstone walls capped with crow steps, and the elegant tall windows. The renovations seemed endless and included amongst many adventures a new kitchen, extensive re-wiring, installing a heating system, new fireplaces, curtains, carpets, and the list goes on and on.
We were very lucky to have endless expert advice and much common sense. We originally worked with architect Jim Manson of Ashley Bartlam Architects and then, when Jim retired, with Neil Grant of Grant & Geoghegan, who between them ensured that all the restorations and renovations were done in a historically correct and sympathetic fashion.
Is there one space that has made this house special for you?
Liz: This is a hard question as there are several places that are very special in this house. The dining room always looks amazing when the table is set for a party, and I love the bright drawing room with its long bay windows giving views over the Cathedral, the park and the gardens; and the vaulted breakfast room which is a warm and cosy place to have dinner with a small group of friends.
Nigel: I will miss the dining room. It's a very special room that is great for everything from relaxed meals with friends and family to formal white tie dinners.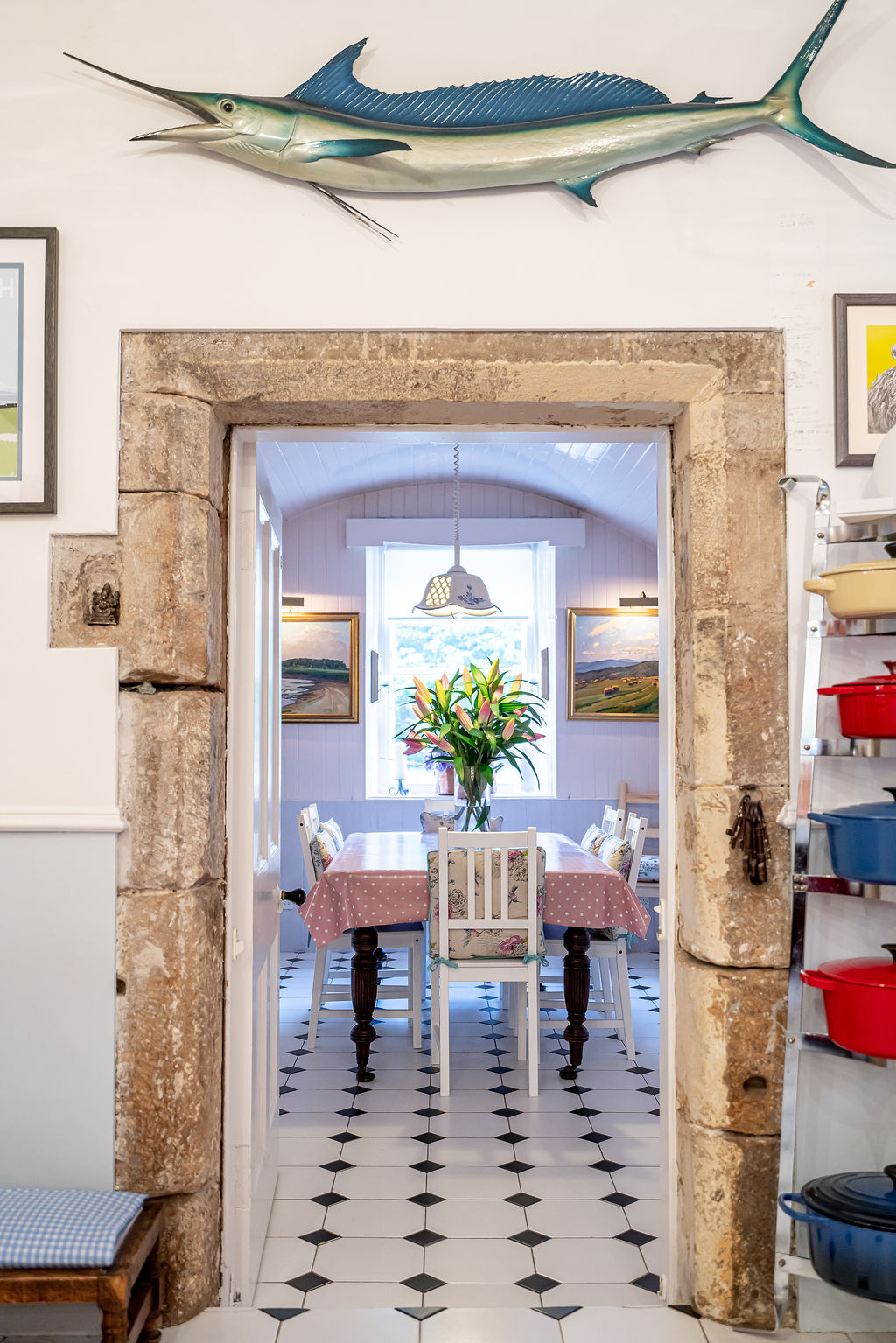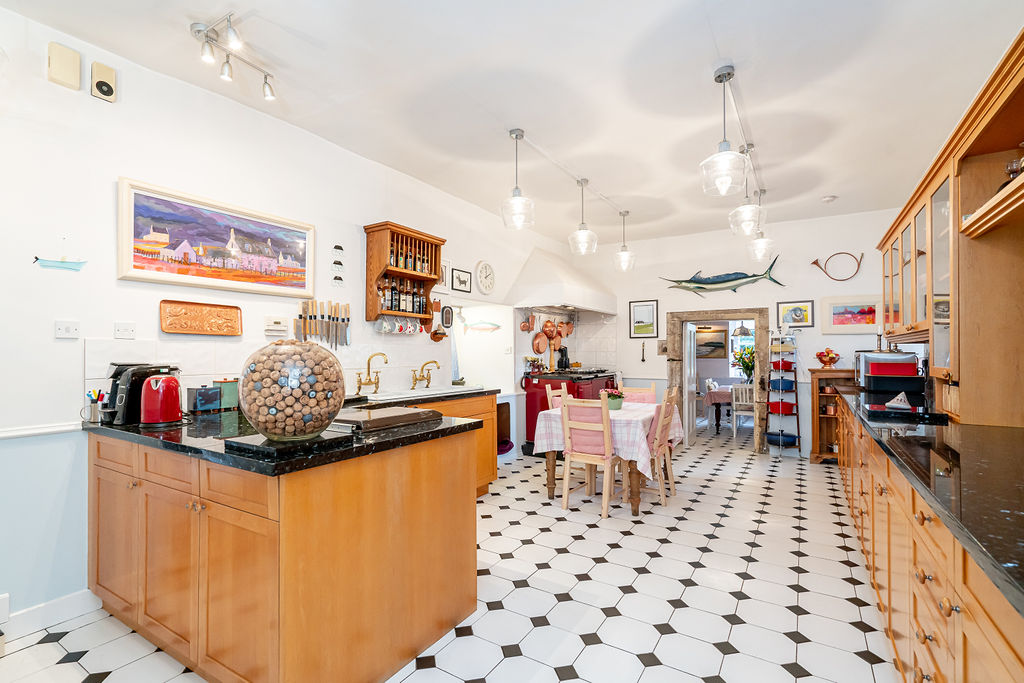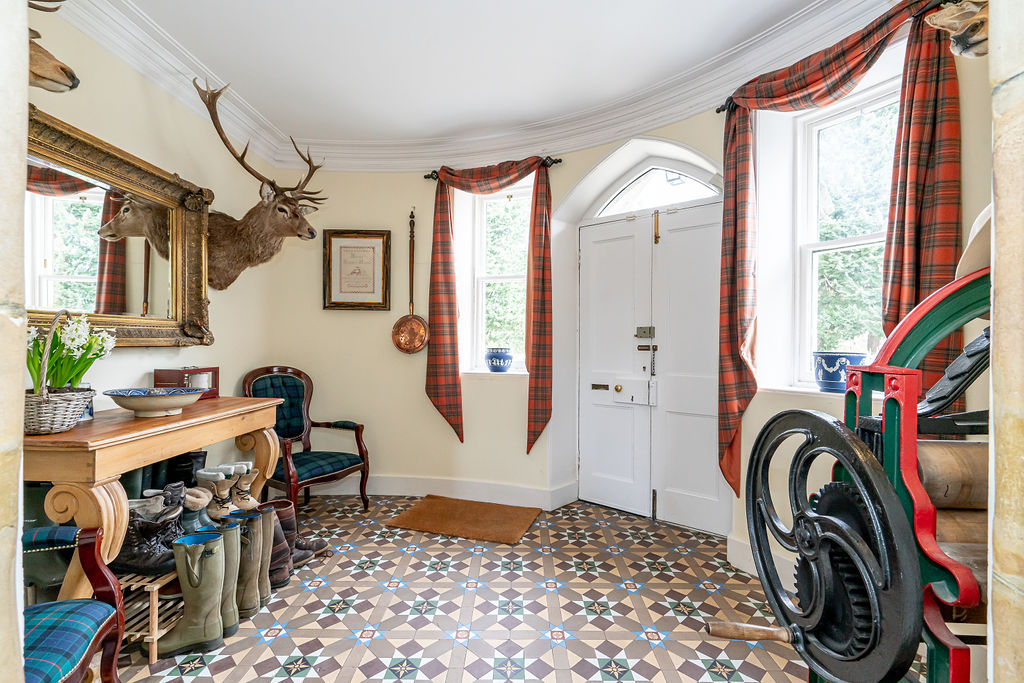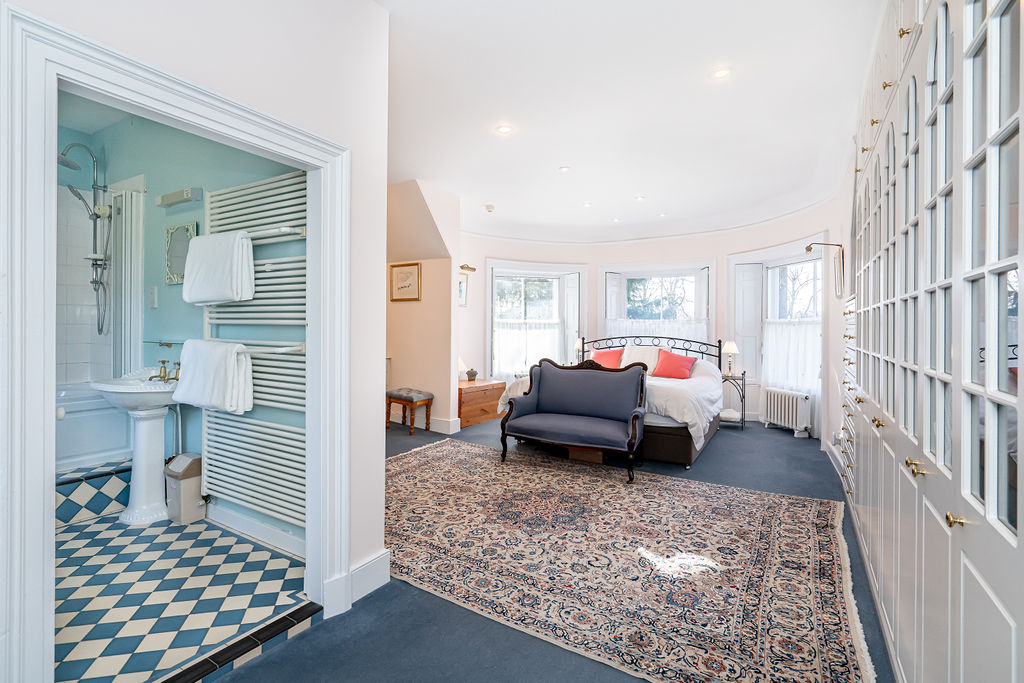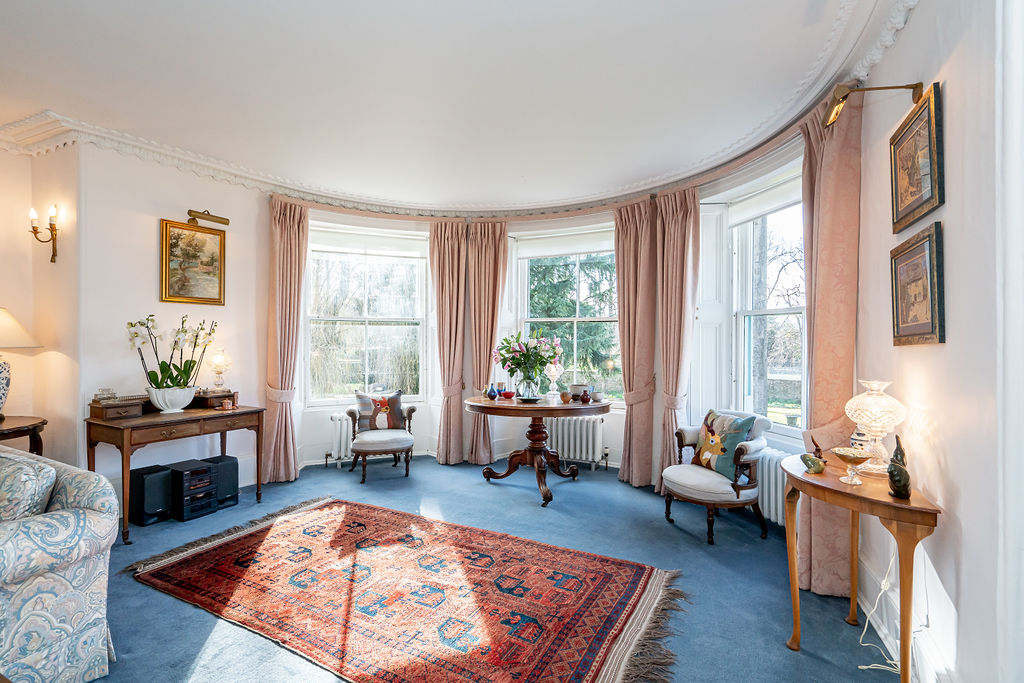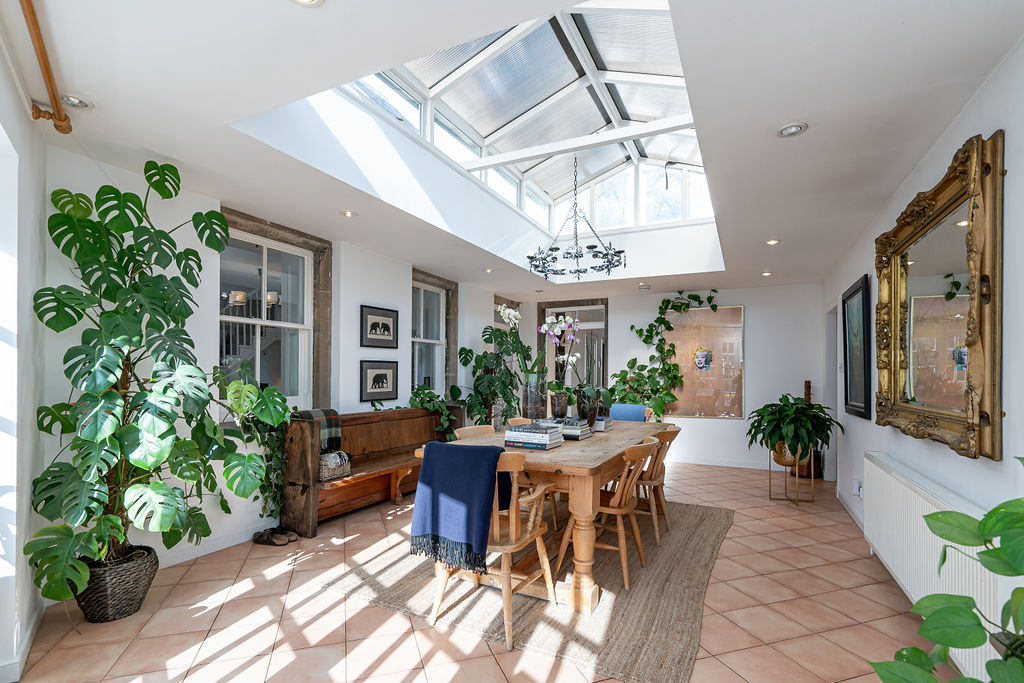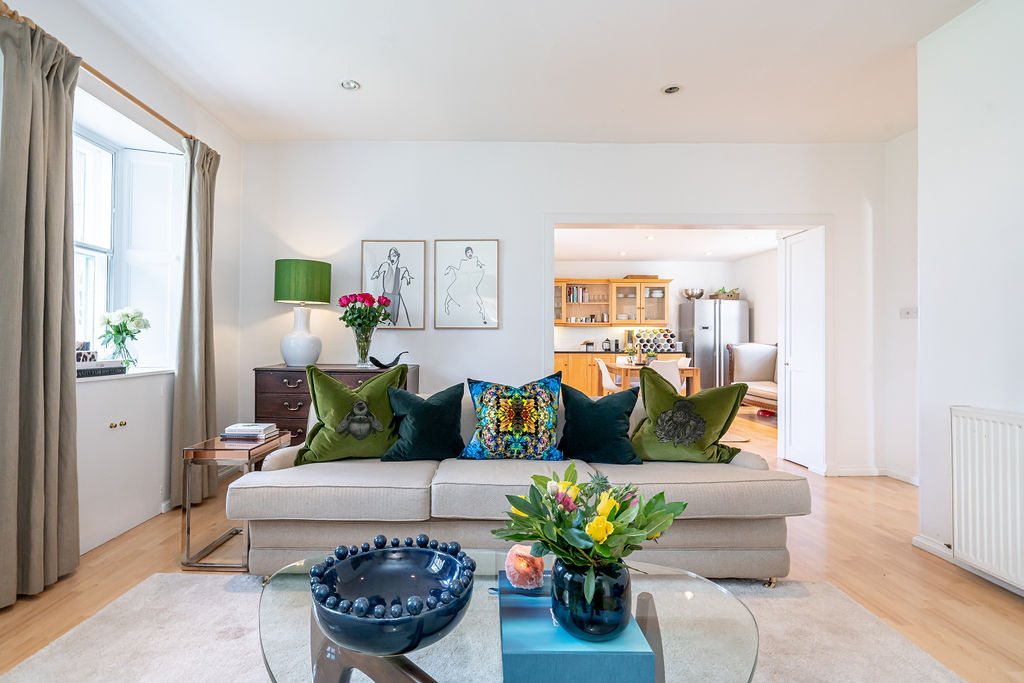 What has made North College House work well for you as a family?
Nigel:  The layout of North College gives you massive flexibility over how much space you use and what you want to use it for, and the endless configurations are up to you. At heart it's a wonderful family home that's also so much more with its large elegant first floor drawing room, and a serious formal dining room that exudes tradition. Yet it has also been modernized and includes all the trappings of a modern home, but still has enough historic features, like the stone staircase and the arrow slits and garderobe, to remind you of the historic importance of North College and the hundreds of years of history that are attached to this building.
Liz: The flexibility of the different parts of the house have made it very easy to live and work from here while still deriving an income from The Wing. Initially used as a holiday let, The Wing also worked as an annex to the main house for those times when we had extra friends and family to stay, thanks to an interconnecting door. Now rented out as a very comfortable long let, it still provides an income, without in any way imposing on the privacy of North College itself.
The immensely thick walls allow adults and youngsters to have the freedom to be as noisy as they like without disturbing each other – a small thing that can make a big difference to the smooth running of family life. The ability to work from home knowing that we were only a door away from the children if there was a problem has been a huge bonus, and our proximity to town gave them the freedom to be independent and use the local amenities.
Do you have a favourite local walk?
Nigel: It's really hard to choose, but walking the dogs or having a picnic on Birnie moor is super special, with views that go on forever of the sky, sea and hills.
Liz: We usually aim for the hills and wide open spaces, and we'll take supper with us after work on the sunny light evenings that Scotland can offer, or to one of the many local beaches when the weather is colder – both being accessible within 10 minutes by car.
What are your favourite local businesses?
Liz: Our nearest corner shop is Johnstons of Elgin which in addition to a great coffee shop has wonderful cashmere and household gifts as well as great upholstery fabrics and wallpaper. Our other favourite local businesses are Gordon & McPhail and the Allarburn Farm Shop , The Bay Tree Florist in Batchen Street in Elgin, and The Bootleggers Bothy in Hopeman.
Nigel: Gordon & McPhail keep the soul and spirits exceptionally well-watered and fed!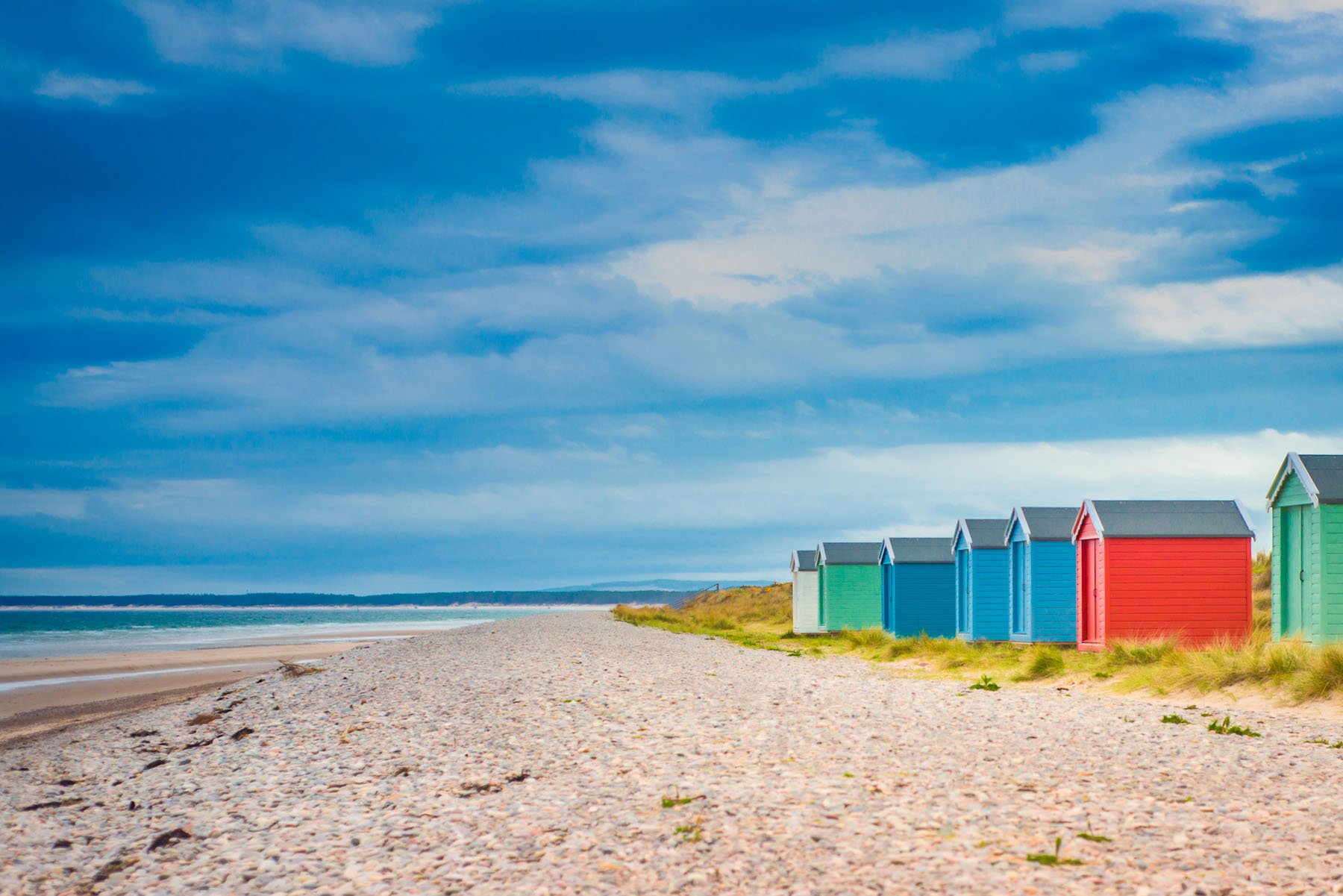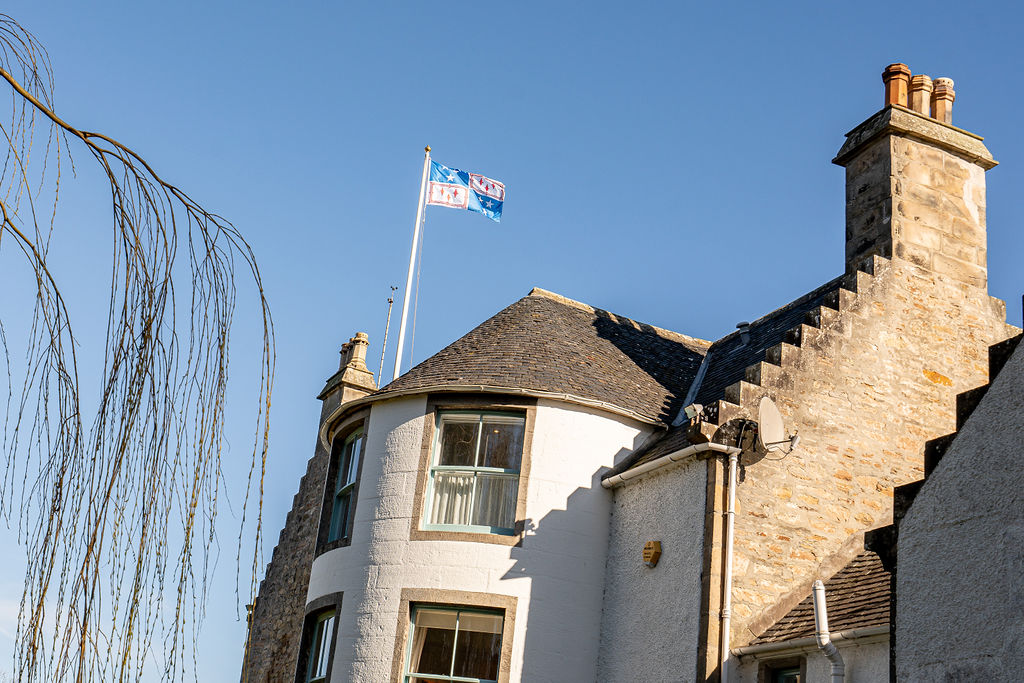 Best kept secret of the area you live in?
Nigel: Can we say North College House!
Liz: Additionally, the Macallan Distillery Coffee Shop has wonderful coffee and cake following a long walk in the hills with the dogs.
North College House is currently on the market for offers over £1,000,000. Full details can be found here