Enjoy local artisan produce on Saturday 28th August 10am-3pm at Faldonside Farmers Market
We are delighted to be able to sponsor Faldonside Farmers Market, especially as this next market will be supporting The Borders Children's Charity. A local charity that exists to help children aged 0-18, living in the Scottish Borders, by relieving poverty, sickness and distress and advancing education. With this in mind, Faldonside have have increased the amount of stalls to 35 so there will be plenty of artisan produce to choose from on the day!
With so many fantastic local stall holders we knew as soon as we heard about the event that we wanted to support and get involved. Getting to know local businesses and sharing insights with our buyers and sellers is at the heart of what we do. It felt like a perfect fit.
Below we have included some information on the stall holders attending the second Faldonside Farmers Market on 28th August 2021, 10am-3pm.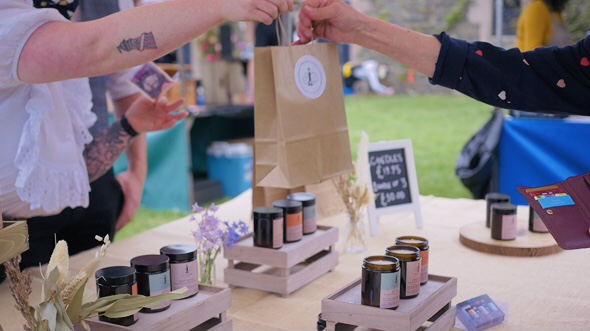 Storm Coast Candles
We know it's a Food & Drinks market here at Faldonside but Posy & Pete felt this wonderful candle company @stormcoastcompany needed to be on the list. Lauren's fantastic business is vegan friendly, selling small batch eco Soy Wax Candles with 100% essential oils. Inspired by the East coast of Scotland-who can resist a beautiful candle like this!! https://stormcoast.co.uk/
Porters Strawberries
We can't wait to pick up a few punnets of these mouth-watering berries at the market- all fresh from the fields! Our kids love berries and we always feel awful buying out of season when they have clocked up goodness knows how many air miles. We will certainly be visiting this stall and stocking up! https://eastscrynefruit.co.uk/ @eastscrynefruitfarmshop 
Abbis Pantry
Not just seriously tasty but stunning cakes and treats for you all to try. The lovely @abbis_pantry will be selling her amazing baking delights! If you would like to pre-order anything bespoke in advance please do so by contacting Abbi on abbi@abbispantry.com or 07990708809. We know you won't be able to resist! https://www.abbispantry.com/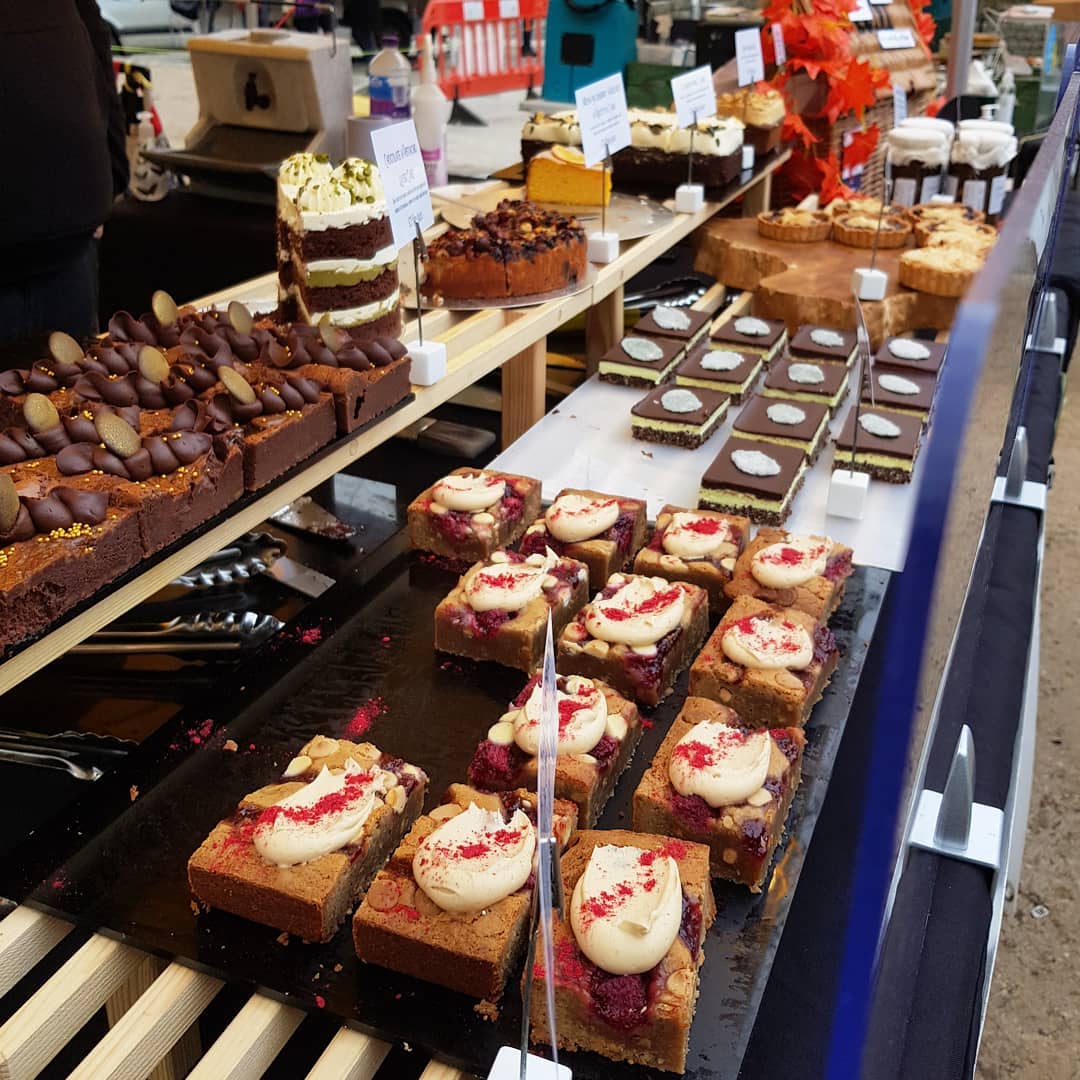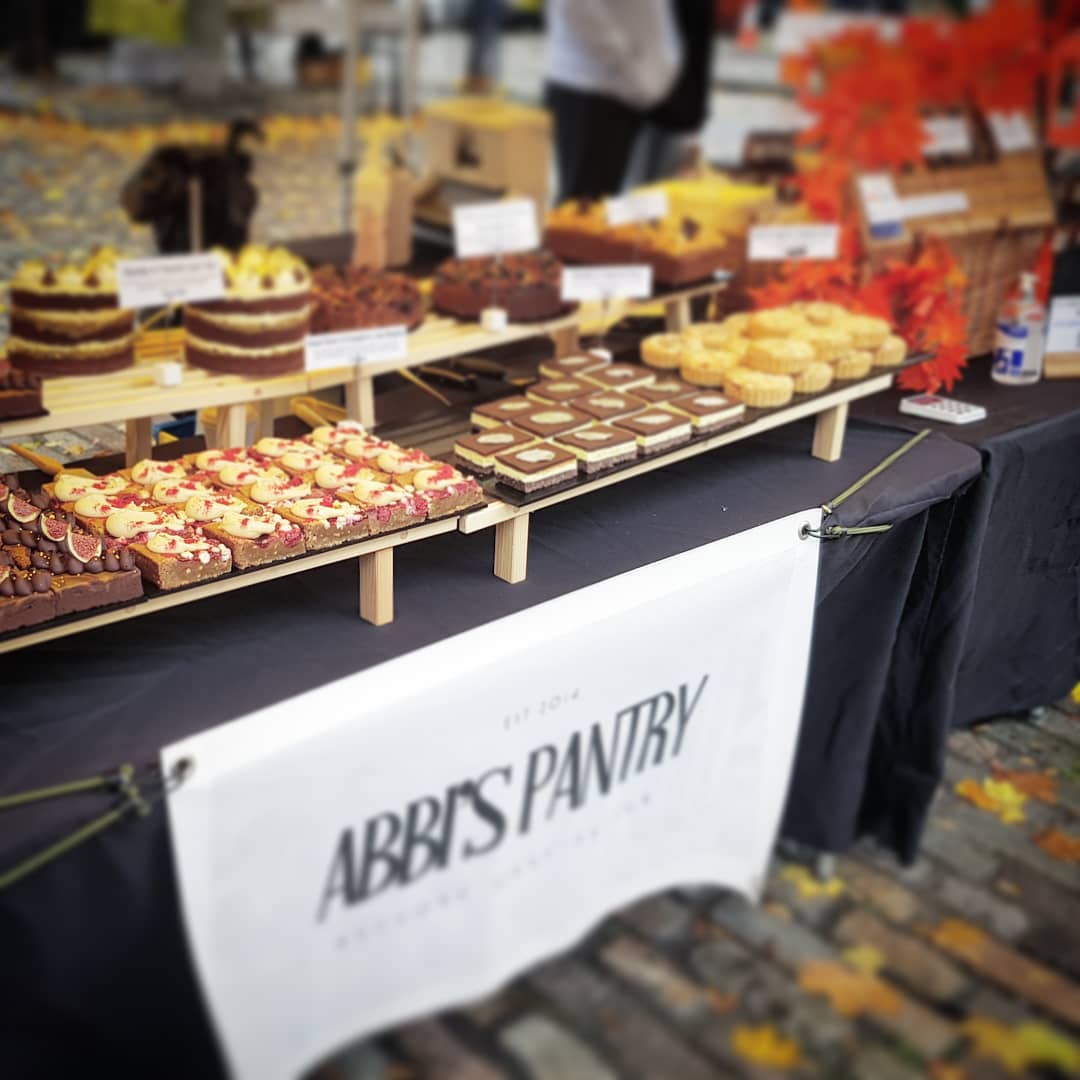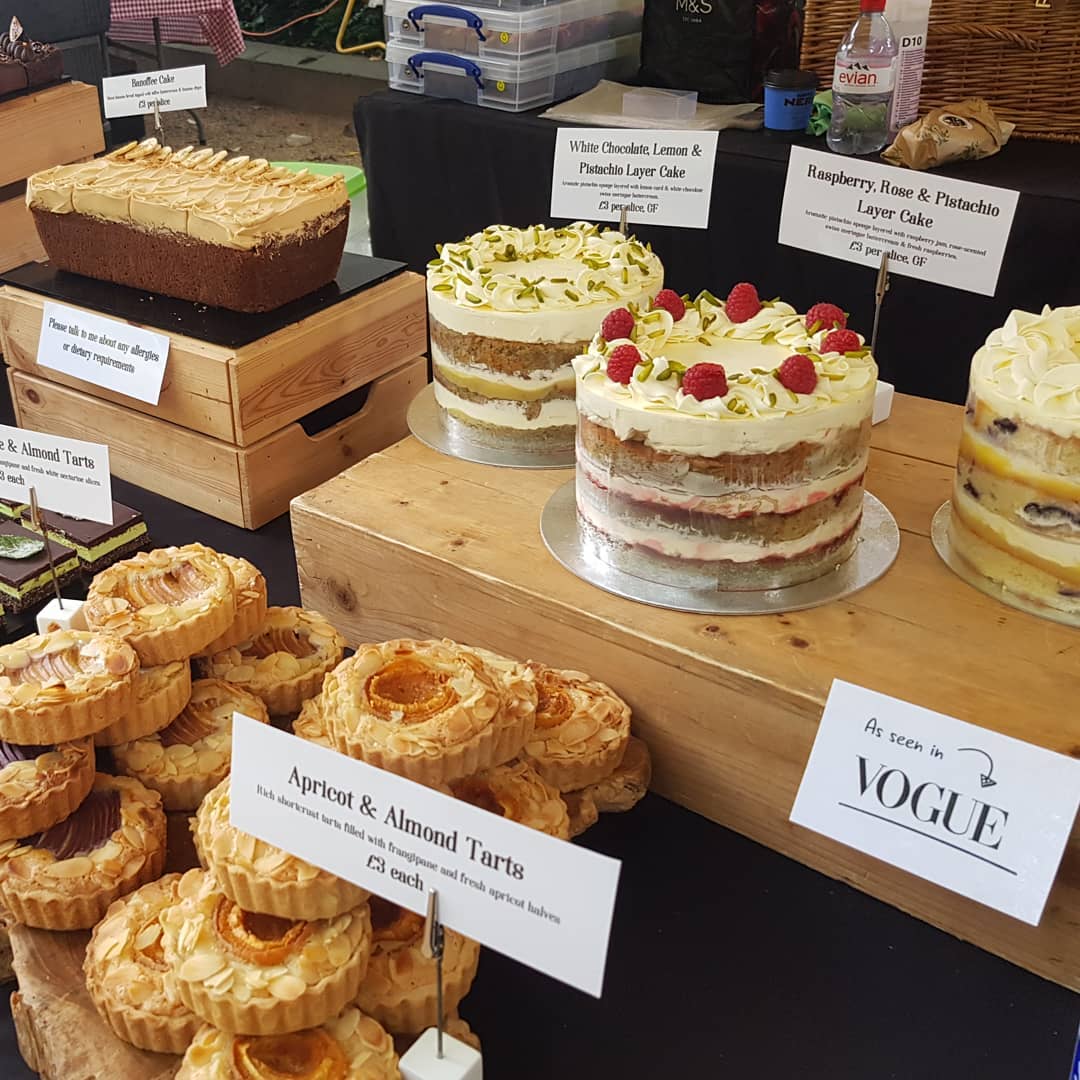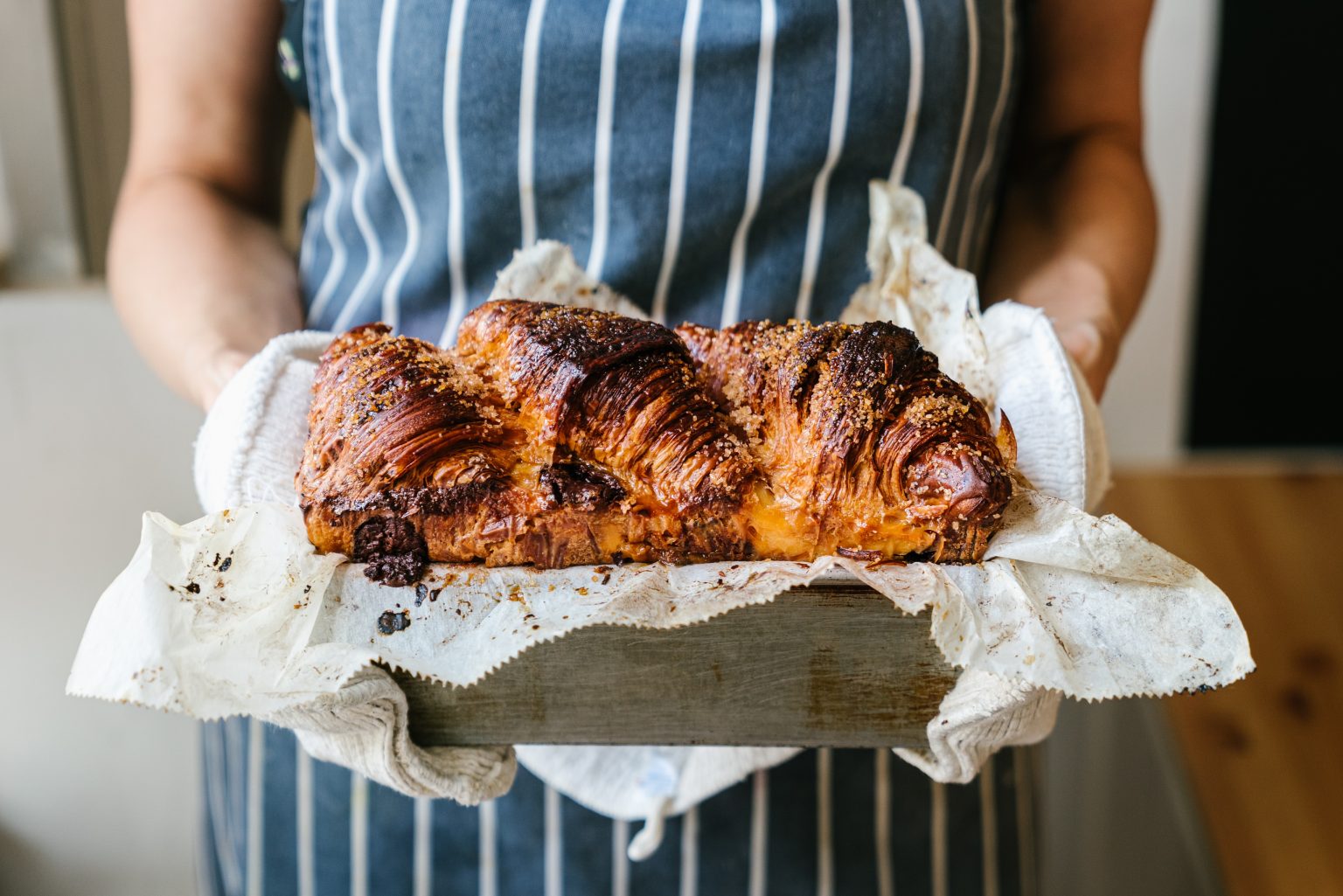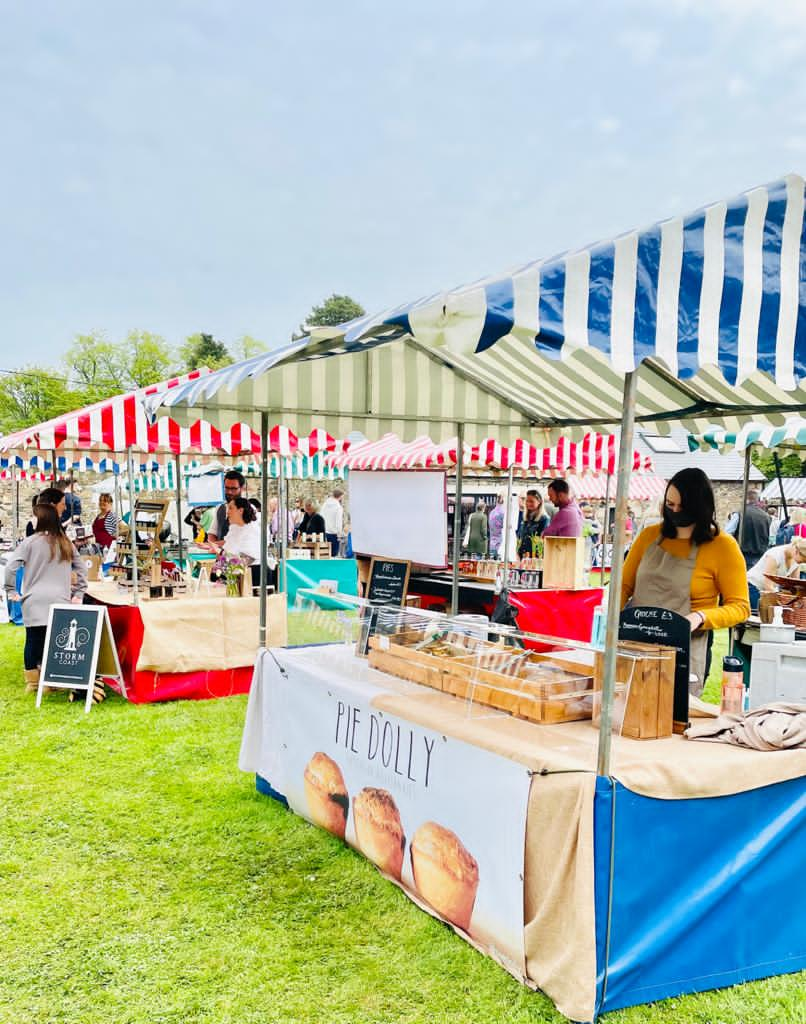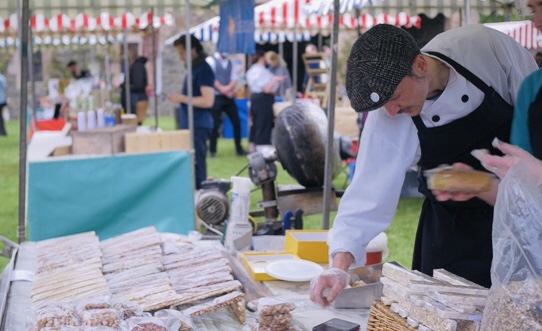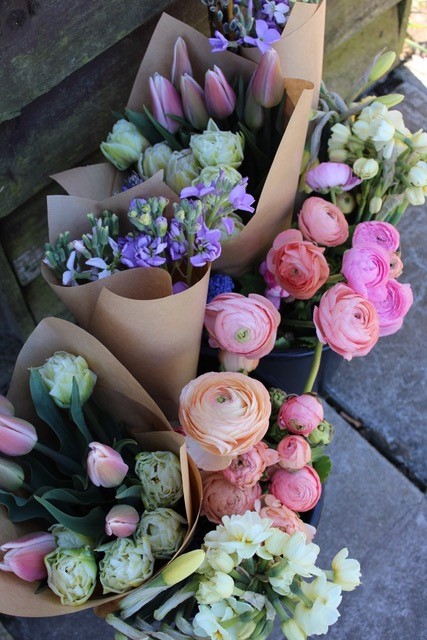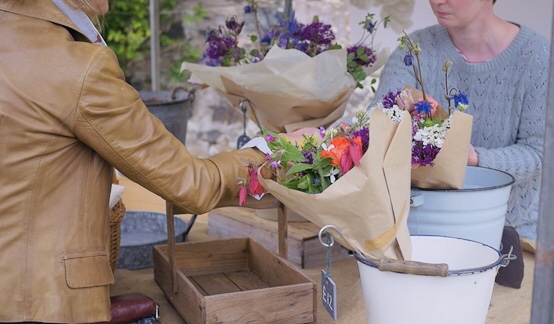 Twelve Triangles
Emily and her team at @twelvetriangles are a scratch bakery, working entirely with cold/slow fermentation sourdoughs, their breads and pastries work on a 3 or 4-day cycle and everything is made and shaped by hand by their bakers. No additives, no improvers and flour milled locally by Mungoswells Millers in East Lothian. All their jams, custards, pie fillings, and ricotta are made daily in the bakery, using local, seasonal and organic ingredients wherever possible. Sounds delicious!! https://twelvetriangles.co.uk/
Native and Wild Meat Boxes
@native_and_wild_meat_boxes are going to be joining the Faldonside Market showcasing the very best of their beef and lamb. Perfect for feasting, gifting or stocking the freezer. Their traditional aging process ensures their meat is rich in flavour and tenderness. All their meat is ethically and sustainably reared and ultimately more delicious than you will find on the supermarket shelves. https://www.nativeandwild.co.uk/
Alex from @stewpendouscooking will also be a new addition to the market ! Alex will be bringing along his no fuss cooking with brilliant packages of goodies full of wonderful pulses, herbs & spices. Not only are the packages nutritious and convenient but they are flexible as you can adapt them to meet your meat or plant based diet. This really is cooking made easy due to its ease of use and long shelf life! We highly recommend stocking up. https://stewpendouscooking.co.uk/ 
The Micro Empire
Choose from a selection of delicious microgreens, all grown in Midlothian. The team personally grow, harvest and pack to ensure gourmet produce with premium quality and freshness. We love @themicroempire  – especially their cocktail kit to jazz us your drinks. https://www.themicroempire.co.uk/
Leithal Hot Sauces
New Scottish producer @leithalhotsauce will be joining us at the market- if you like flavour and heat this one is for you. A great new addition to the market, supporting local & staying saucy ! 🌶 https://www.leithalhotsauces.co.uk/
Ginger House Garden
@gingerhousegarden create floral designs inspired by the seasons. The two sisters have a passion for nature, seasonality and creativity. Ali and Steph grow and harvest a wealth of flowers and foliage. They sell their home grown flowers via their online shop and local markets, they also offer flowers subscriptions and workshops. Make sure you pick up a bunch to brighten up your home.  https://www.gingerhousegarden.co.uk/
Quince & Cook
@quinceandcook will be at the market with their fantastic natural shampoos, conditioners and cleaning products. Bring along your own containers or pick up one of their plastic free glass bottles. You will also be able to shop for zero waste products, from cleaning cloths to drinking straws and reusable make up pads.  https://www.quinceandcook.co.uk/
Elk & Wolf
@elkandwolf_ is a unique lifestyle boutique that combines bohemian style with a minimalist approach. Katie the owner who is based in the Scottish Borders has sold her wonderful dried flowers in various places including Glastonbury Festival over the years!! This is a great new addition to the market, we cannot wait to visit this stall. https://www.elkandwolf.com/
Nuisance Drinks
Using hand-picked stinging nettles from the Scottish Lowlands, Nuisance have created an exciting and delicious nettle drink with a unique style and flavour. Refreshingly good, perfect on its own or try it out as a delicious and unusual gin mixer! Either way this is a must try! https://www.nuisancedrinks.co.uk/  @nuisancedrinks
Dodger James
Delicious jams, chutneys & marmalades are a must have at any Farmers Market but these aren't any old ones. Tibi, the founder of @dodger_jam has put an extraordinary amount of thought & imagination into all her flavour combinations & they are all an absolute winner in our eyes!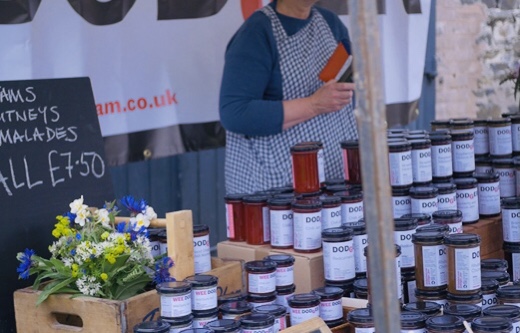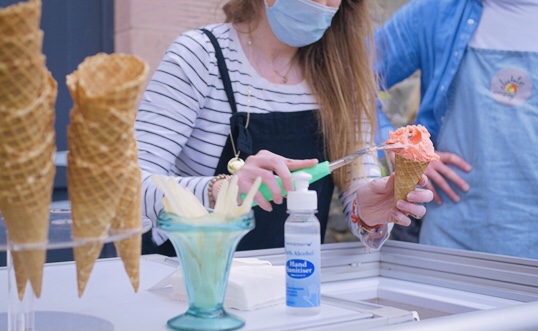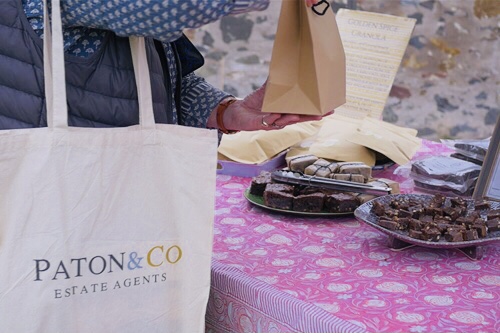 Simply Delicious
Melrose based sweet treat shop @simply__delicious__ will be bringing along their handmade confectionery. This is a tried and tested favourite so we can promise that it won't disappoint. https://simplydeliciousofmelrose.co.uk/
Gold Spiced Granola
Golden Spiced Granola is homemade by @charlotte_hardie It is absolute amazing! Full of the best ingredients. It really is the best way to start the day- a bowl of incredibly yummy goodness!
Joelato Gelato
Without doubt, this gelato is the best in Scotland and has already become a firm favourite in the Borders and beyond through their deliveries in lockdown. They do so many amazing flavour combinations and always use the best ingredients.  We honestly can't get enough of it, so if you can't find us on the day you know where we will be! @joelato_gelato  https://www.joelato.co.uk/
Tweed Valley Venison
This fantastic company, based in Peebles, will not only be selling venison and game produce at the Faldonside Farmers Market, but also delicious burgers cooked on the day!!! https://tweedvalleyvenison.co.uk/
Pie Dolly
Everybody loves a good pie and Kelsey @piedolly uses the most delicious ingredients for her artisan pies, sausages rolls and savoury treats. We know they will be popular so make sure you don't miss out.
Lovely Paella
Lovely Paella  will be serving the best paella (vegan, chicken and veg, or seafood) but there will also be plenty of other tasty Spanish tapas treats on offer. Think exceptional Spanish street food- we can't wait. @lovelypaella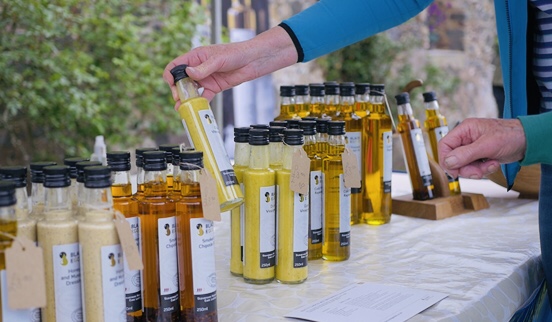 The Little Travelling Bookshop
Becca will be parking this wonderful travelling book shop @thelittletravellingbookshop at the 2nd farmers market at Faldonside. A 1964 Citroen H van converted into a small bookshop & unique event space- such a fantastic concept. Promises to be books for all tastes! https://uk.bookshop.org/shop/thelittletravellingbookshop 
Sandystone Eggs
Once you try these delicious free range eggs from a local farm just outside St Boswells-you won't want to buy eggs from anywhere else. Stock up at the market on Saturday to guarantee a delicious breakfast on Sunday!
Tipico UK
Authentic handmade Sicilian brittle and caramelised confectionery from @tipicouk ! What else do we need to say about these delicious homemade sweets other than leave some for us!!
Damn Fine Cheese
Who doesn't love cheese? The @damn_fine_cheese company offers a selection of some of the best flavoured cheddars in Scotland.  Made in Dumfries & Galloway there are several flavour combinations including chilli cheddar, black pepper cheddar and the award winning 'black & gold cheddar'.  https://www.damnfinecheese.co.uk/
Black & Gold Oil
@blackandgoldoil grow their own rapeseed crop and make their rapeseed oil on their family farm in East Lothian. With warmer days on the horizon and fresh green salads being served up-you need a top notch, award winning, dressing to go with them- or even just a high quality rapeseed oil to make your own. https://www.blackandgoldoil.co.uk/
Bean 'N Gone
@bean_n_goneborders will be at the market serving that all important coffee, hot chocolate & milkshakes. You may actually have come across Craig (captain of the Southern Knights) outside The Greenyards in Melrose in his fab converted horse trailer!!
Judes Good Food
Are you looking for distinctive artisan fermented foods which are extremely tasty, support your gut health, boost your immunity and general wellbeing?  Well you are in luck as 'Judes Good Food' will be at the Faldonside market on 28th August. We will certainly be sampling some of the these goodies on the day!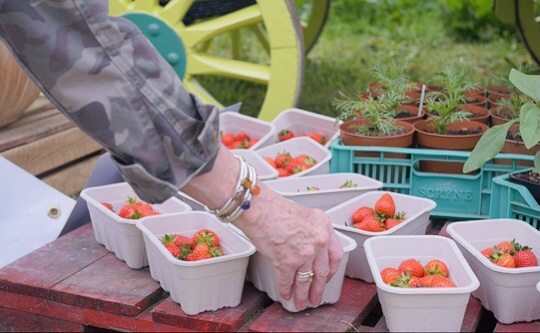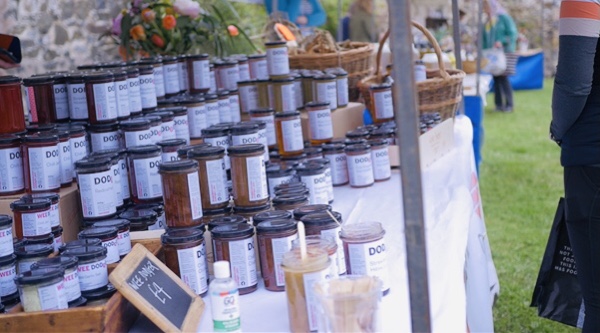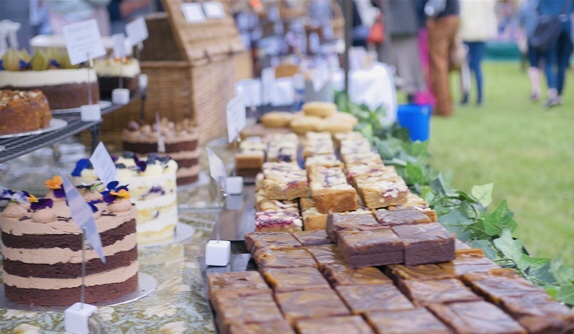 Selkirk Gin
@selkirkdistillers are a small distillery based within the Scottish Borders producing small batch, craft spirits. We are so looking forward to picking up a bottle or two of the Selkirk Gin (the main botanical, the whin flower, grows wild on the lowland hills of Selkirkshire) to try over ice, with a slice of orange as is recommended! https://www.selkirkdistillers.com/
Aelder Lixir
@aelderelixir are award winning foraged liqueurs inspired by nature & hand crafted in East Lothian.  Can be enjoyed neat or mixed- a must try!! AELDER-Whisky infused Elderberry liqueur sounds particularly good! https://www.aelderelixir.com
Quality Plants
Faldonside farmers market are looking forward to welcoming June who will be selling a range of quality plants, helping her son who works with Alan Clark, a renowned expert grower of rhododendrons, azaleas, roses, hydrangeas and other rare and interesting plants. We are super excited to see what we can pick up at this stall!
We Are Nourish
Without doubt the best chocolate brownies in the world!!! Kit @weare_nourish will be back selling her absolutely delicious brownies and we will certainly be stocking up this time…. rumour has it they freeze well too!
Paton & Co Estate Agents
Here at Paton & Co are offering reduced fees to any Faldonside Market attendee who books in for a free property valuation and comes to market this Autumn. Talk to Patrick or Celia from Paton & Co at the Farmers market on the day to discuss this offer further and hear about current activity levels in your local property market. Or feel free to call us on 01896 809 200 or email enquiries@patonandco.com
We will also be running a competition on the day to win a hamper of market goodies, you can enter here.
Stretch Tent Scotland
Big thank you to Stretch Tent Scotland who provided one of their fabulous tents on the day to ensure that there was some cover, or indeed shade, depending on what the Scottish weather decides on the day! http://www.stretchtentsscotland.com/
Other Details
There are loos at the market for use by attendees. There is also lots of space to sit and enjoy the ambience and the view. There will be some music to add to the atmosphere so we really hope that you have a great and comfortable visit to Faldonside whilst browsing the stalls. There was going to be a charge of £5 per vehicle which would have hopefully led to a substantial donation to the wonderful Borders Children's Charity, but instead there will just be donations buckets on the day.
How to Find Faldonside
Faldonside Farmers Market, Faldonside Farmhouse, Melrose, TD6 9BG. (1mile past Abbotsford House on B6360)
what3words address: ///grocers.purchaser.charmingly
Please do follow @faldonsidefarmersmarket on Instagram and Facebook to be informed about dates for future events, or sign up to the Paton & Co newsletter here.