Years ago, when Alex Feechan started cycling the trails around her home in the Scottish Borders, little did she imagine that her passion for being outdoors would lead to a business venture. As she says: "When it came to finding suitable clothing that was comfortable, functional, and also looked good, I really struggled." And so FINDRA was born in December 2014, initially with a range of performance clothing for women before expanding into menswear in 2018. With comfort and sustainability being key to the FINDRA ethos, these collections are worlds removed from the throwaway culture of fast fashion. Rather, each piece has been designed and made to last using natural or recycled raw materials, and merino wool takes centre stage in hues inspired by the Scottish landscape.
We caught up with Alex to ask about her FINDRA journey and the challenges of running her own business – and particularly in responding to and evolving through the pandemic – and how living in the Borders has inspired her.
Can you tell us a bit about yourself and what led you to launch FINDRA?
After gaining a First Class Honours Degree in Industrial Design and Textiles, and an MA in Knitted Textiles from the Royal College of Art, I started working as a fashion designer, which I did for 20 years. I have worked for Scottish Mills, which has close relationships with major fashion houses, and have been fortunate enough to work on the knitwear design and product development of many of the world's most prestigious brands, including Chanel, Calvin Klein, Escada, and Brooks Brothers. Latterly, I was head of design at Peter Scott Knitwear, which was based in the Borders but owned by a South Korean company. I was a frequent traveller to South Korea – it was hectic juggling work and family life with three sons, but an amazing experience.
I had started mountain biking on the trails around my home in Innerleithen and quickly became hooked on the sport. No one seemed to be designing or making sustainable outdoor clothing specifically for women that was functional, fitted well, and that was also attractive and comfortable. There was plenty of choice for men, but the women's range felt like an afterthought. I knew what I wanted, so I decided to make it myself, which was the starting point for FINDRA. Since then we have grown the product range from women specific clothing for cycling to now offering a wider range of outdoor clothing and accessories for women and men.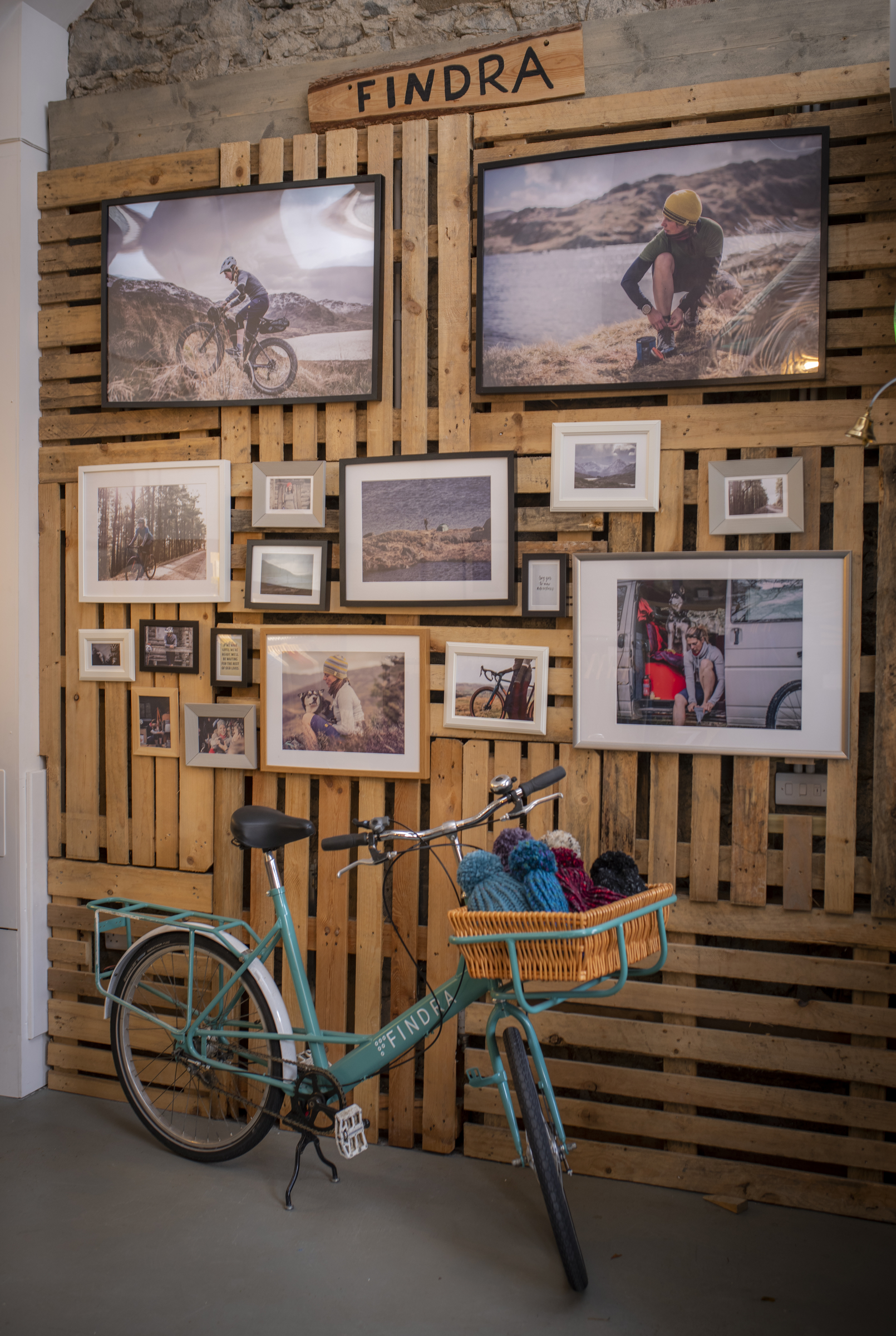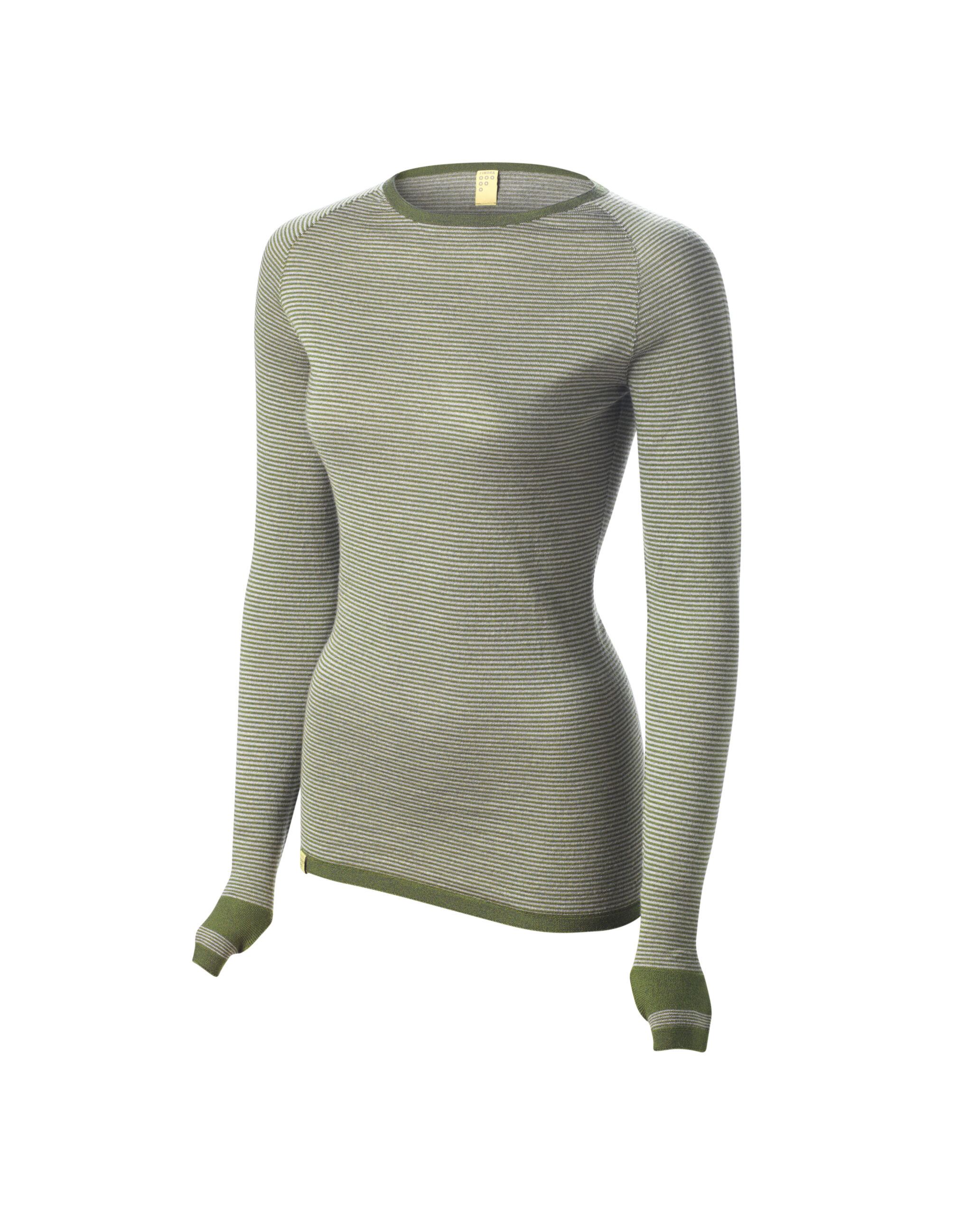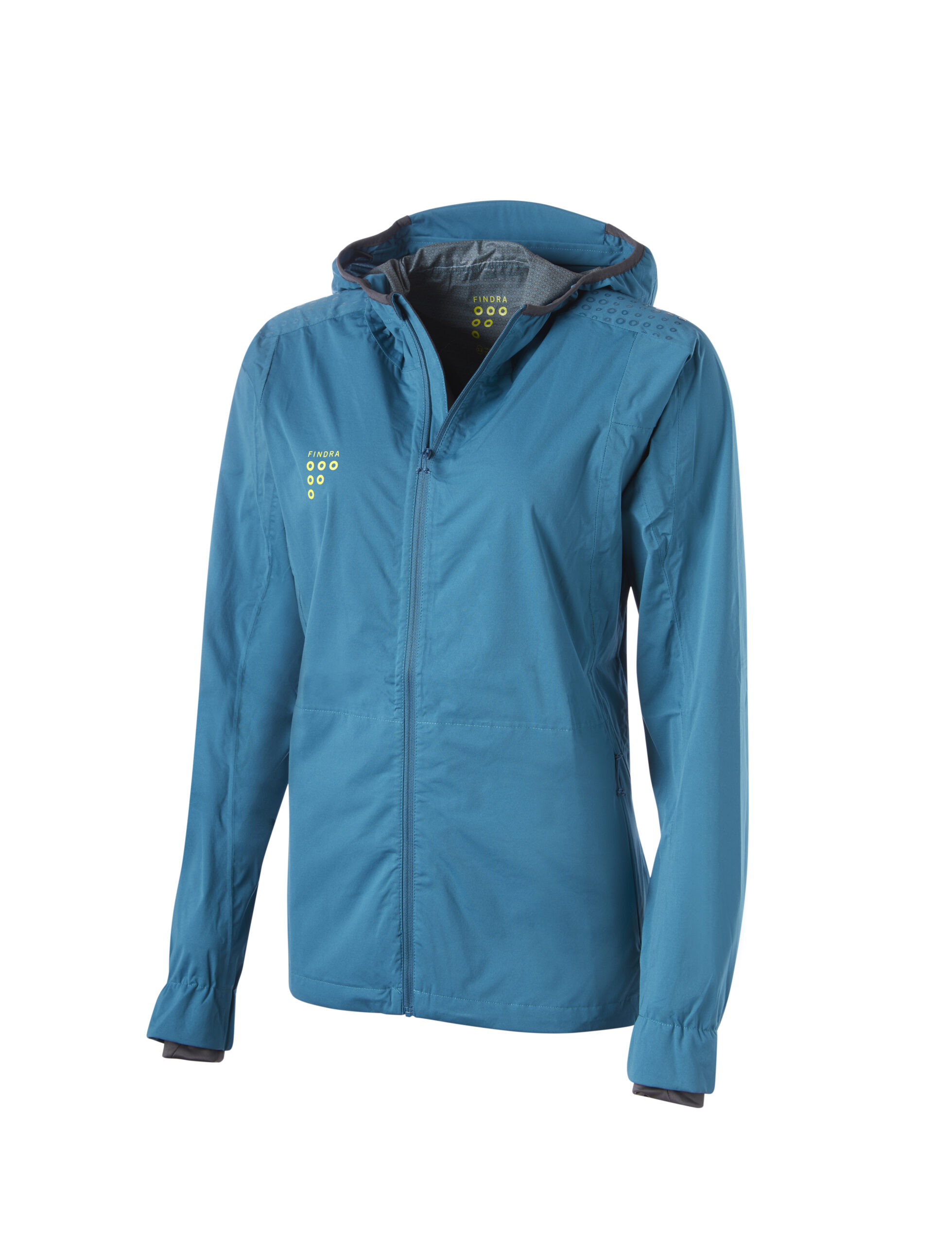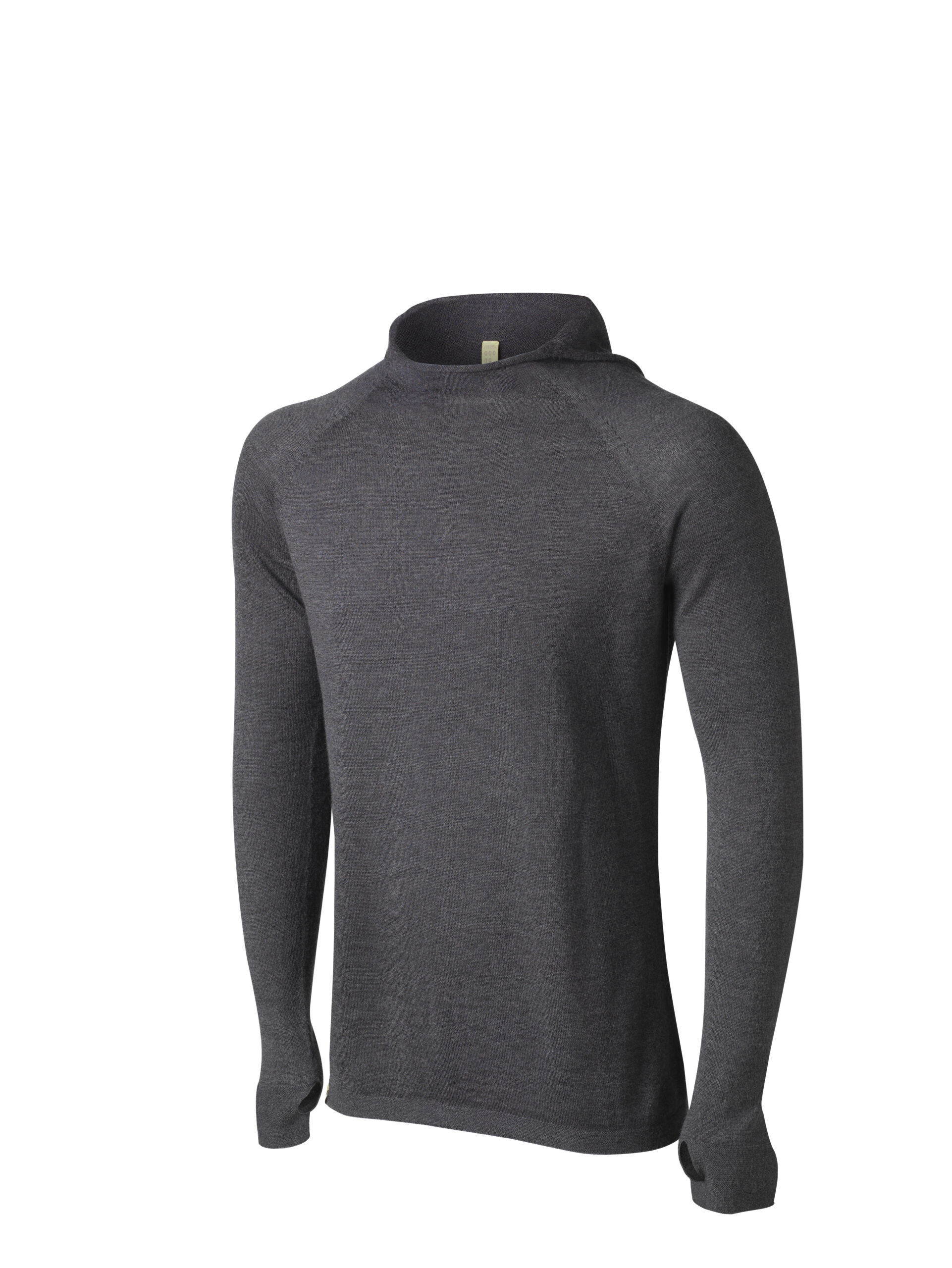 How has the area you live in influenced your business?
The colours and scenery of Scotland influence all of my designs, and I love the community aspect of the small textile village of Innerleithen, where our shop and design hub are based. My vision has always been to inspire and encourage more people to get outdoors, discover new adventures, and enjoy the mental and physical benefits, and the Scottish Borders offers the perfect opportunity to do that.
What led you to open the Design Hub in Innerleithen?
I live in Innerleithen and FINDRA started out round my kitchen table. As the company grew, we knew we needed a proper space to work from. The shop and design hub are in the former police station on Innerleithen's High Street. We moved in in February 2017. The building had lain empty for years and it was a real challenge to create the space we have today. My partner Roddy and I gutted it, built what we could, decorated, and did pretty much all of the renovation work ourselves. We used reclaimed or vintage pieces where we could – I wanted to be as sustainable as we could and to create as natural a space indoors as possible. I love Scandinavian design and wanted to bring a sense of the outdoors in too. We have used this space for talks and events in the past, and it has turned into a real community space. We are planning on holding more events in future – it's a great way to bring people who enjoy the outdoors together and share ideas.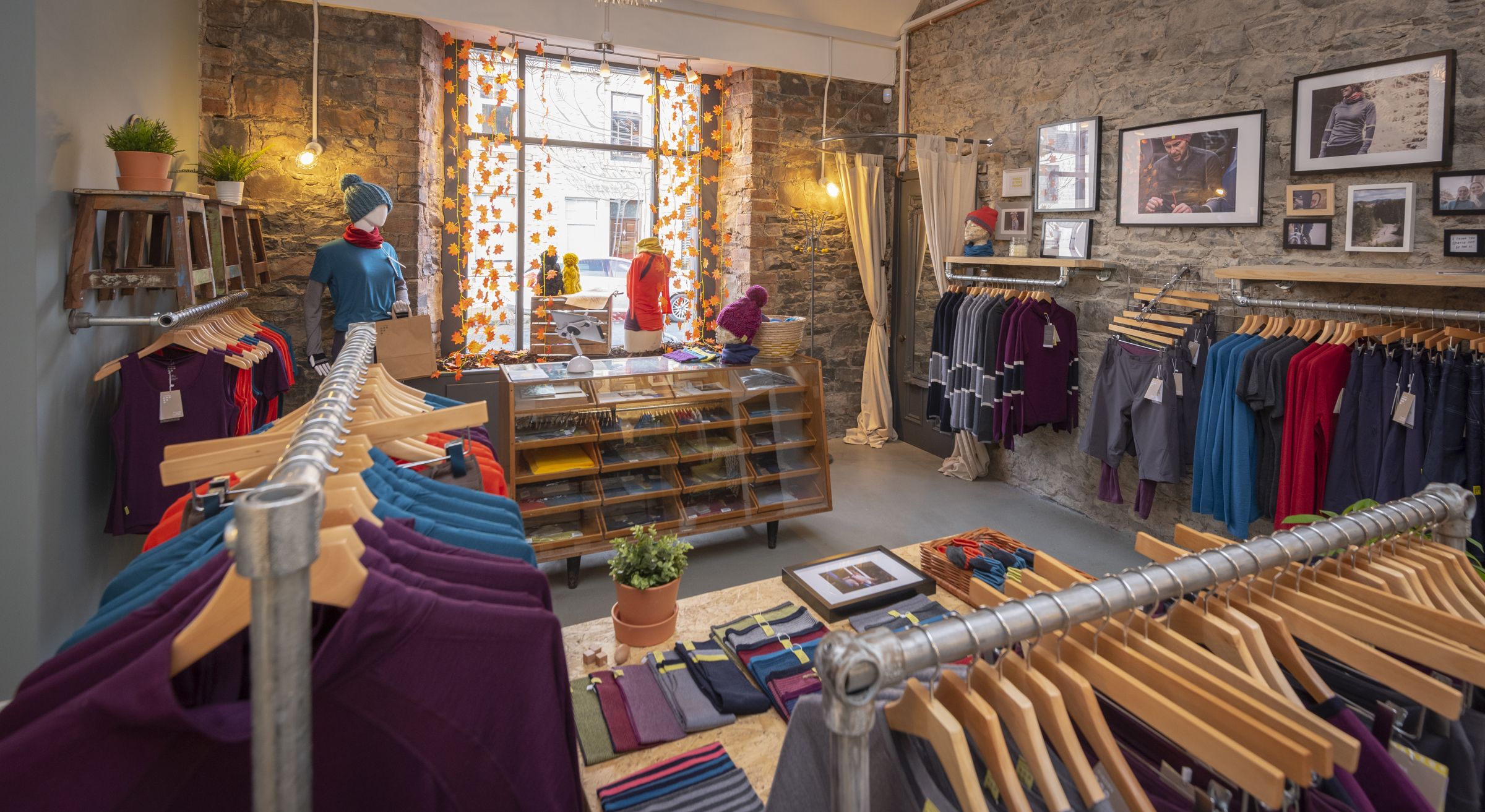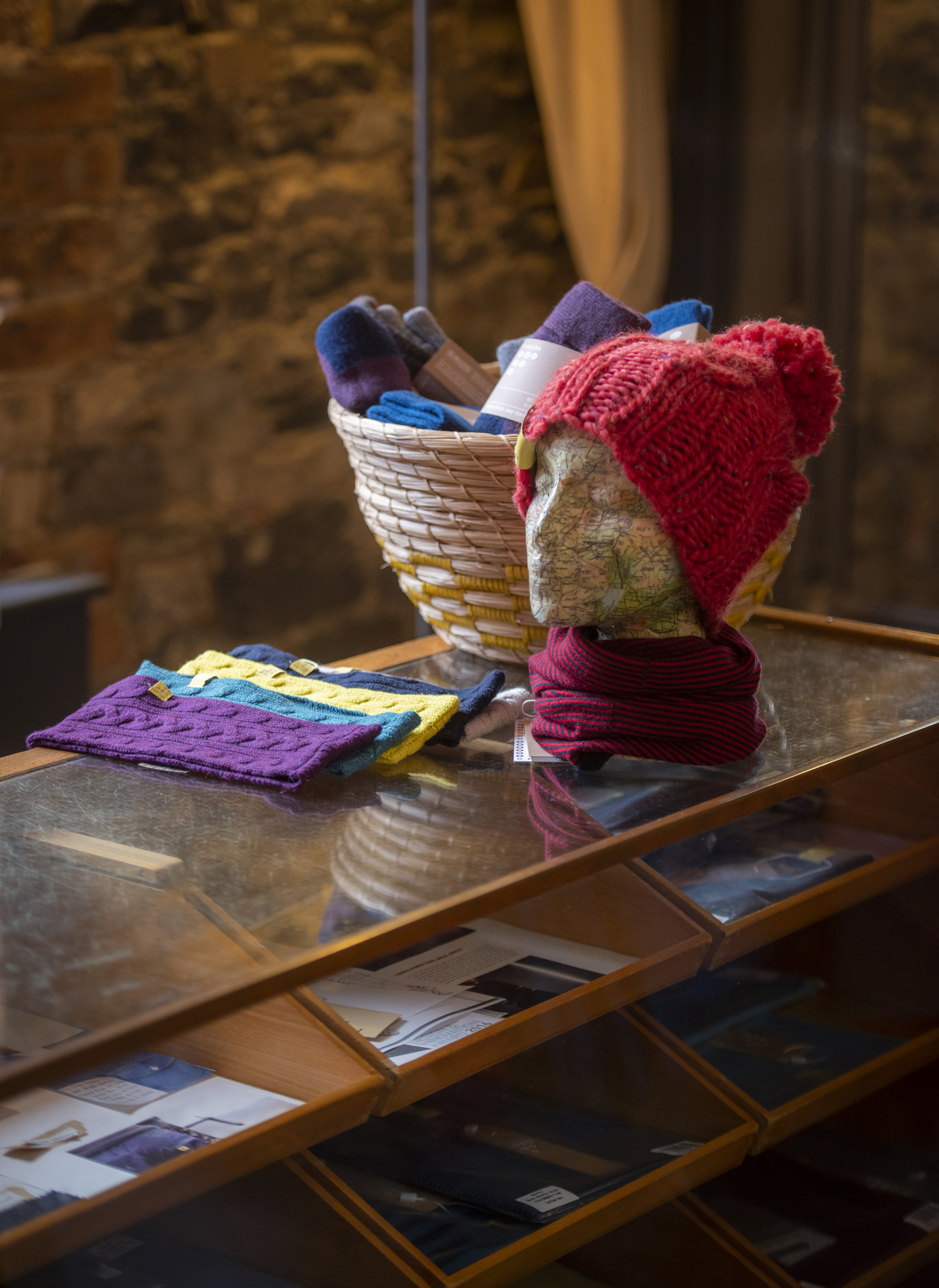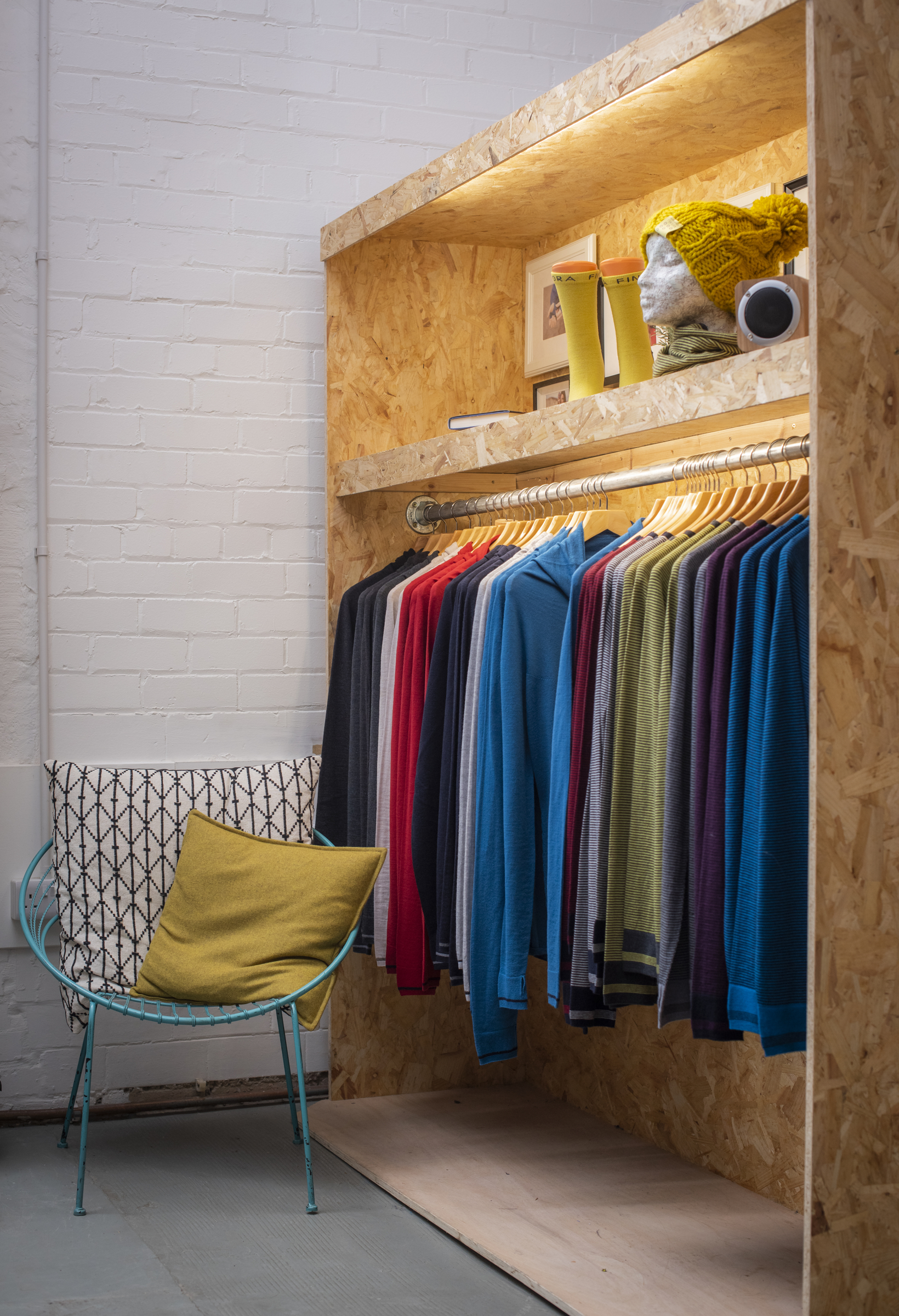 What does a working day look like for you?
Every day really is different, and any small business owner will know what a challenge it can be to keep on top of things. Whether you run a business or not, maintaining any kind of work/life balance can be difficult. Getting some sort of exercise into my daily routine is really important to me, especially at the start of the day; it sets me up for the day and puts me in a positive frame of mind, which enables me to deal with anything that comes my way, (most of the time anyway!). I do some exercise at home, stretching and short HIT classes, followed by breakfast, shower, get ready, and then as I am only 10 minutes away from work I walk there with my dog, Horace.
On weekends and summer evenings, I get out cycling. I've also recently started outdoor swimming. I always feel extremely grateful that I can start my day with this routine. For many years I had a 45 minute drive every day to work, so it's pretty nice to walk and have time to get perspective and appreciate what's around me.
Once at work I have a plan in my head for what I need to do. I like to create a list and if I can get through it then I'm making great progress, but the reality is I often don't; there is so much to do, so many different hats to wear to cover every area of the business or support my team, and engage with customers or suppliers. When I started FINDRA, I came to it with 25 years of hands-on design experience and a very clear vision, but little business experience. I probably spend about 10% of my time working on designs and the other 90% running and growing the business. I have had to learn so much and often have felt very out of my comfort zone.
The only way I can describe it all is like being a helicopter pilot: you have to be able to come right in on the detail and know what's going on in every area, but also be able to pull away and see the big picture and make sure you get some open blue sky thinking time too. Once I know the daily online orders are all processed and heading out the door, I can think about lunch. Often a few of us have lunch together; eating regularly is so important to me, otherwise I get very 'hangry'! The afternoon is like the rest of the day: a mix of dealing with and getting through various tasks or meetings. It's never dull and no day is the same, although there is a general structure.
I usually work till about 7/7.30. I used to go home at 5.30, but would always work on for several hours and it didn't always feel like a healthy way to live as often I would still be working on my laptop at 10 in the evening. Lately I have started to stay on in the Design Hub for a few hours, then at 7 /7.30 I close the laptop and head home for food and have some time to unwind with my family. I love a good Netflix or drama box set as it really helps me switch off from everything.  As my kids are older now and more independent, they don't need my input quite as much. Two of my three sons work with me at FINDRA, which is great, but I always like to make sure we all get together as a family to eat and catch up. Family, creativity and the outdoors are my life, and are all interwoven into my day-to-day living in some way or another.
How has the last twelve months impacted on your business, and what have you learned?
In March last year, I didn't know if FINDRA would come out of the other side of COVID; there was so much uncertainty and the future seemed pretty bleak. As a business owner I acted fast to put a 'survival' plan in place, with an aim of getting the business through to the autumn, as at that point we thought it would all be over by October 2020. Little did we know!
Like all business owners it was a worrying time, with no one really knowing what might happen. We closed our shops, the team worked from home, and we took a 'batten down the hatches' approach, hoping we would come out the other side. I continued to come into the office, as I lived so close and could work away on my own. At first I focused on making sure we continued to communicate with our customers and followers, using our social media platforms to keep in touch and update everyone on what we were doing. Many of our customers would get in touch with messages of support telling us how much they loved what we'd done and that they hoped we would find a way through things. It was incredible and so uplifting. It really demonstrated to me that we had built up this fantastic community over the last five years and here they were making sure we were all ok – and not only did they email but they ordered online, and then told their friends about us and they ordered online, and slowly things began to pick up for us.
As spring rolled in, it felt like the world had woken up to the benefits of being in nature; the joys of cycling and the outdoors became an important part of peoples' lives and daily activity.
At the same time, more of us discovered the ease of online shopping. Who would have thought that these two factors would be fundamental to us as a business starting to see a more positive way ahead? As a business we have had to adapt and change and focus our energy on online retailing. We have used the time to plan for the future, design new products, and improve our website. Through hard work, focus and determination, we have been able to continue to do what we love, which is designing and selling stylish versatile and sustainable outdoor clothing, and encouraging people to get outdoors more, and for that I am extremely grateful.
As we've all been staying closer to home in recent months, what have been your favourite places to explore?
Like many people one of the many advantages of being in lockdown has been what we call 'doorstep discoveries' – having a fresh view of what's on your doorstep or even in your back yard. Although I've walked and cycled them for years, the hills and trails around Innerleithen and the Tweed Valley still feel fresh and new every time, and I feel so fortunate to have them on my doorstep. New pathways have been developed around the Traquair Estate, which link the village of Traquair to Innerleithen and the hills. It has been great to use these during the last year and see the valley from a different perspective.
Where are you most looking forward to visiting now that we can travel more freely again?
Seeing my extended family and being able to spend time with them is top of my list. They live in the central belt, which has often been in tier 3 or 4 so we have not seen much of each other. Beyond that I am excited to explore more of Scotland. A recent trip to the Cairngorms for a photo shoot was amazing and we plan to go back there before the year is out.
What are your favourite local businesses?
There are some wonderful local business in and around the Tweed Valley. In Innerleithen, No 1 Peebles Road is a great little coffee shop on the high street, it sells great food and coffee and for so many cyclist and walkers it's the go-to spot for a much-needed cake stop!
Lou Lou's Vintage Emporium, also on the high street in Innerleithen, is for anyone who loves some vintage bric-a-brac or clothes. This is a real treasure trove and my favourite place to browse.
The Hub on The High Street is a must visit spot, with a huge variety of Scottish gifts to choose from.
Traquair House and Gardens is another great destination spot, with so much to do, and a wonderful café – The Garden Café and lots of independent craft makers in the grounds to visit and buy some unique, made-in-Scotland designs.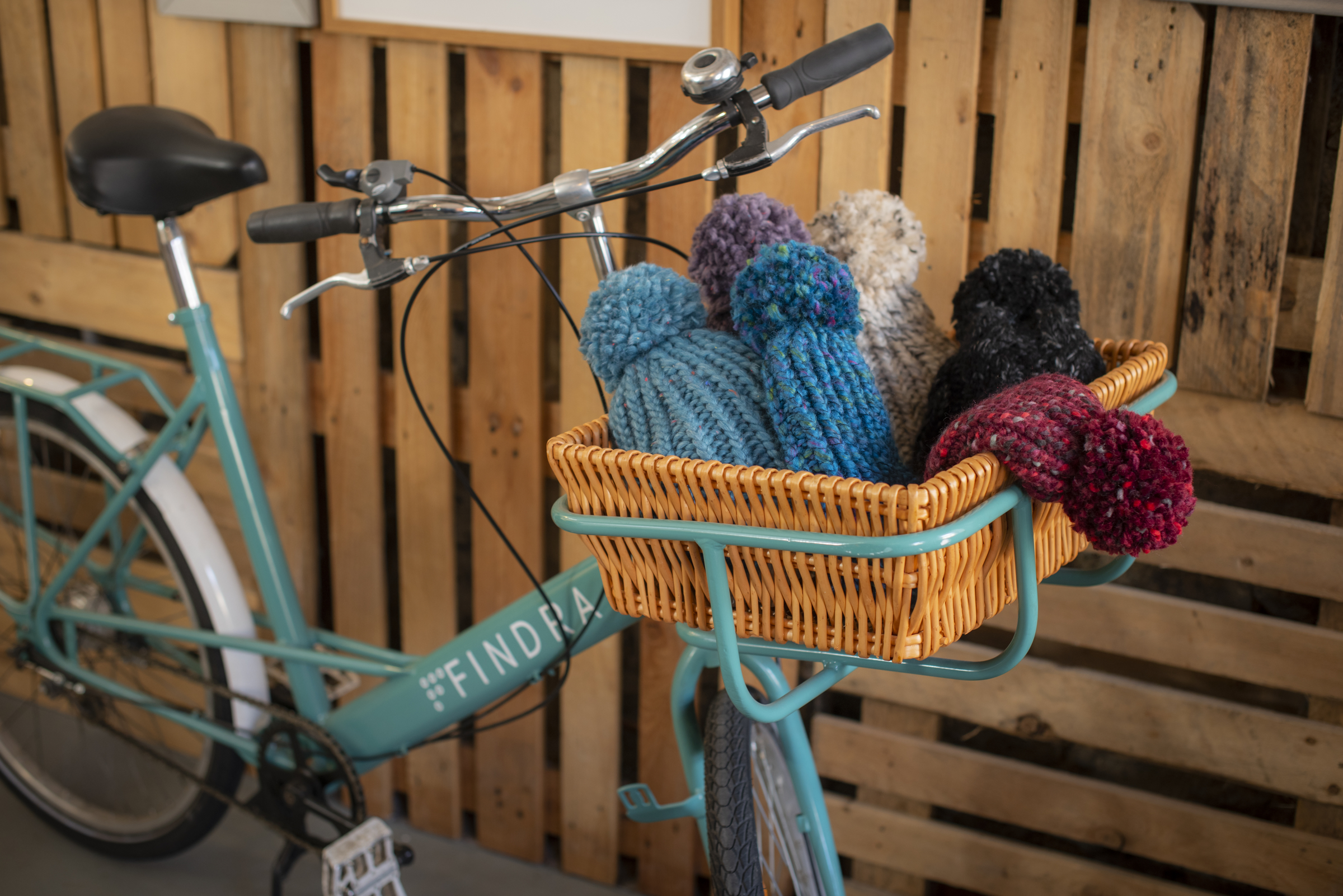 If you were to describe your dream home, what would it look like, and where would it be?
Ooh! It would be exactly where my home is now, but it would be a much more contemporary version. I like modern architecture, simple clean lines, with big windows opening onto the garden. We have a really private garden with amazing views across to the hills and I love that. In fact, if it was possible, I would happily move 'The Garden House' from Scotland's Home Of The Year and drop it into my garden. That would do me nicely!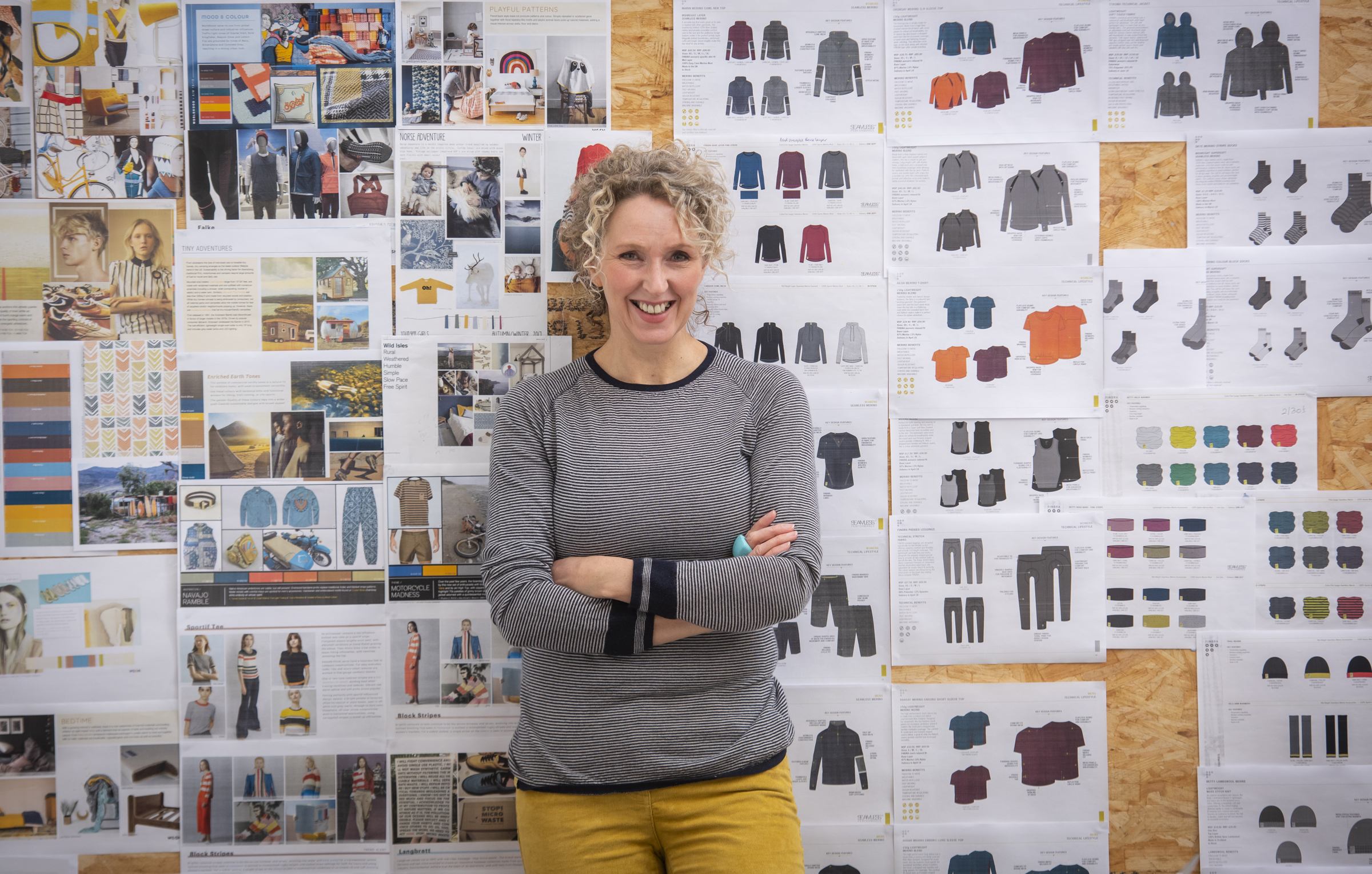 What's next for FINDRA in 2021?
2021 is about growing our online sales and opening up our Innerleithen space again. We have just finished moving the operational side of the business to new premises in nearby Walkerburn – we have moved into an old textile mill, which is aptly named the 'Wool Store'. We have the design studio and office here, and all online orders will be fulfilled from this space. Our Innerleithen shop will become a much bigger retail space, and when it's safe to do so, we will start to run events and talks again. So, a busy year!
To explore FINDRA's collections, visit their website (https://findraclothing.com) or follow on Instagram at @findraclothing